Best Tourist Destinations in Dar es Salaam Travel Guide, Popular Places of Attractions in Dar es Salaam Travel Tips
Dar es Salaam is on track to become an African Megacity. The holiday destination Dar es Salaam is a major city which grew from a fishing village. Nowadays, it is popular because of its commercial port. It is also the core of the history exhibits in Tanzania. Tanzania also has unique offers from arts, media, fashion, film, music, and television. Most of the locals are Swahili-spoken people. Discover the best tourist destinations in Dar es Salaam.

The city is also the spot for the arrival and departure for most tourists who visit Tanzania for its national parks, reserves, and safari in Tanzania tours. During the day time, it often has traffic congestion. But it does not mean that you can't enjoy your time there. There are a lot of places that you can visit in the daylight. Meanwhile, the sunset also offers you such nightlife. Your exceptional dining experience can be dynamic from the Zanzibari cuisine to traditional Indian. Even, you can taste the foods which come from many places around the world, including Italian, Turkish, Thai, Chinese, as well as Japanese cuisine.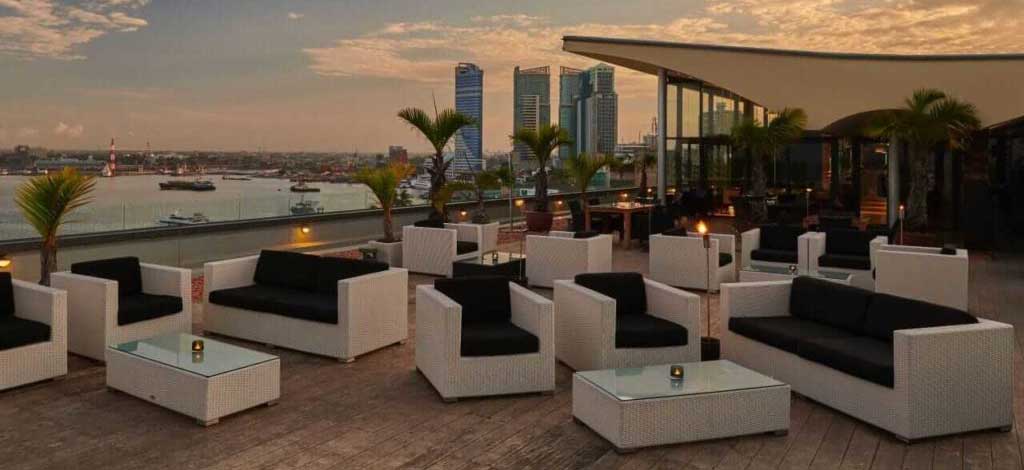 Dar es Salaam is a vibrant city which is prevalent for its fish market. Besides, it also offers careful craft markets and restaurants. Its architecture is breath-taking. Most of them are the acculturation of Arab, Indian, African, British and German.
The city upgrade is almost done. If you come in the right time, you will see the big difference and changes of major city roads, the DART system (Bus Rapid Transit), high-rise buildings, Kigamboni Bridge, Julius Nyerere international airport terminal III, Tanzanite Bridge, Mbezi central bus terminal and the new Dar es Salaam sgr central train station are the most prevalent change, that has changed the city's appeals.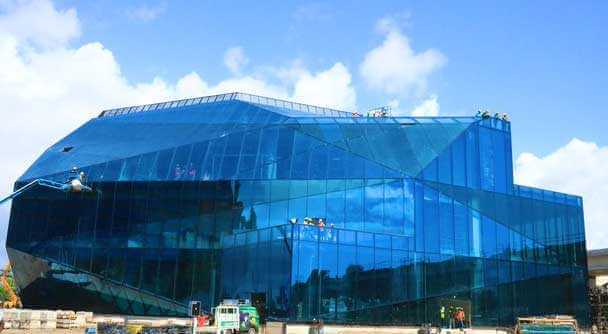 New Tanzanite Dar es Salaam SGR Central Train Station / Photo: Facts Tanzania/Twitter
East Africa's longest bridge

New US $107 million Tanzanite Bridge – East Africa's longest bridge / Photo: Courtesy Of S. Korea's GS E&C
City Break and Beach Holiday in Dar es Salaam
Dar es Salaam is big. Sometimes, it is a bit tricky to pick places to visit. But two things are best from Dar es Salaam: beach holidays and city break in Dar es Salaam.
Dar es Salaam is a popular destination for beach lovers because of its tropical beaches of the Indian Ocean.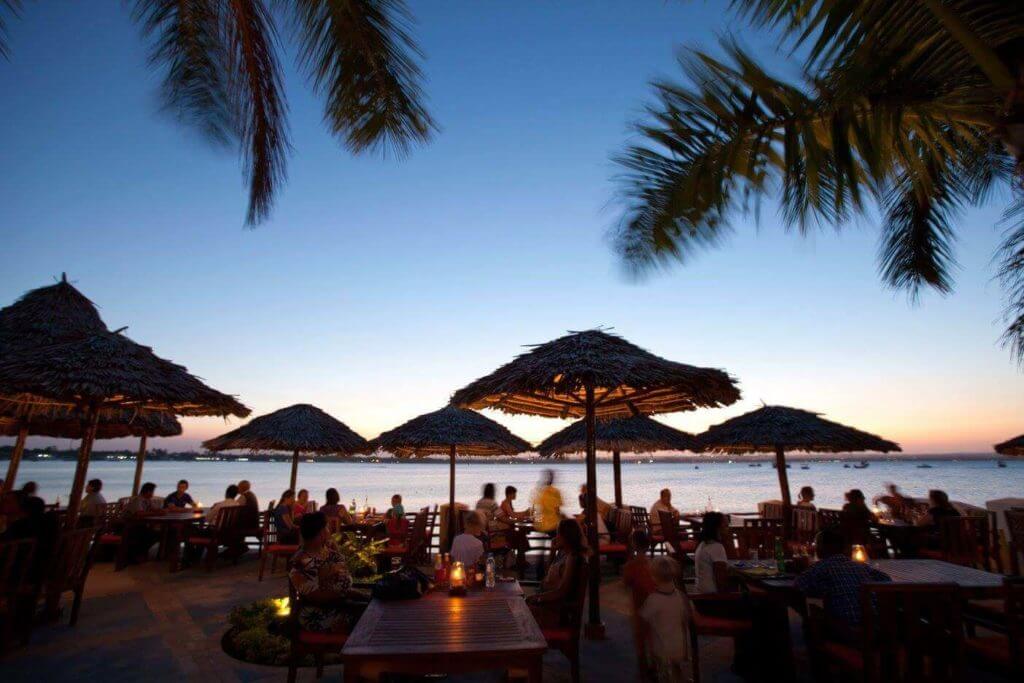 About an hour from the airport, you can reach the Coco beach. If you have enough time, you could explore all the beaches from Coco Beach, Kigamboni, Kunduchi, Bongoyo Island,
Mbudya Island, and so on. All of the beaches are visitable all seasons. Each has different perks from marine life, stretched sands, the trees, and many more.
Food & Drink
Tanzania has unique delicacies which made of rice, grains, spices, and fruits. Special occasions are identical with meats, chicken, and fish. Consider checking on traditional dishes such as Ugali, Pilau, Chapati, Vitumbua, Nyama, and duckling Dar es Salaam.
Chai (tea) is the most popular drink in Tanzania. You will find this on almost every stall in the cities.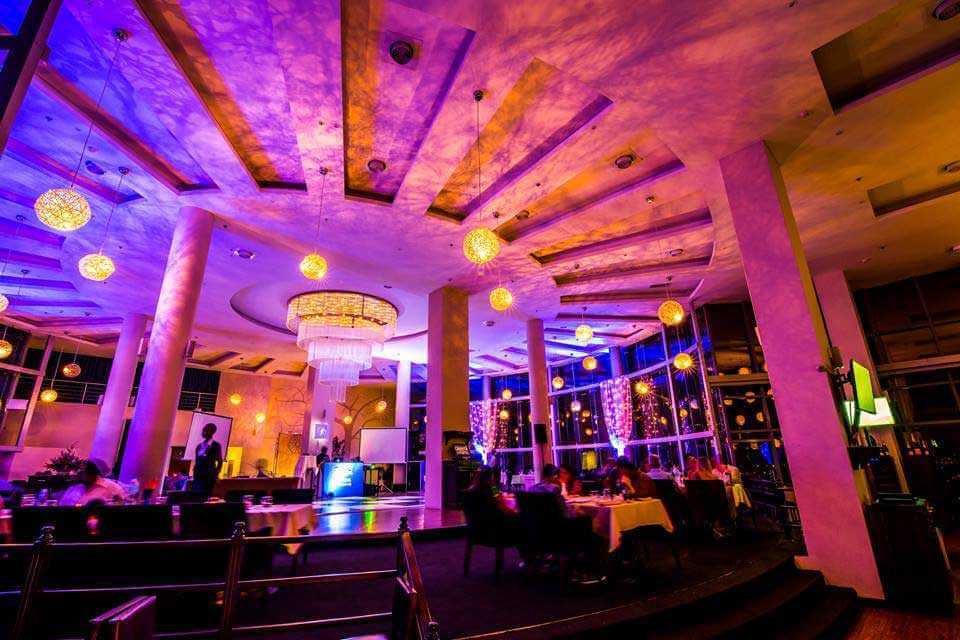 How to get to your best tourist destinations in Dar es Salaam
Airports in Dar es Salaam
Julius Nyerere International Airport (DAR) is 12km south-west of Dar es Salaam City.
New Julius Nyerere International Airport Terminal 3
The new Julius Nyerere International Airport (JNIA) terminal III in Dar es Salaam is already operating since August 2019. There are addition to the 24 crafts operating in the airport. That means the number of flights to Tanzania will increase and you will have more flexible times in using the airlines service.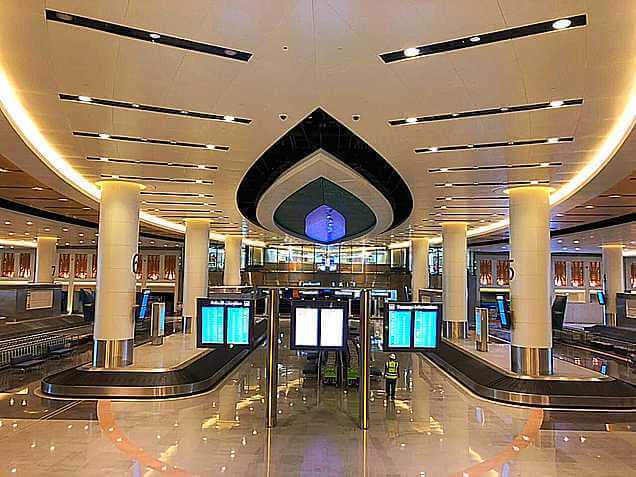 Getting around by Boat and Ferry
Dar es Salaam to Zanzibar ferry
It is an excellent way to travel between Zanzibar Island and Dar es Salaam City.

Getting around Tanzania by bus
Purchase the ticket a day prior for ensuring your seats.
New Bus Terminal in Dar es Salaam
Construction of modern Mbezi bus terminal in Dar es Salaam has officially begun. The terminal construction will be in two phases and will serve 700 buses on a daily basis. Phase-I will take 1.5 years (construction is completed since January 2021) and Phase-II will commence afterwards with construction of shopping facilities and hotels.
The Dar es Salaam Bus Rapid Transit System
The new BRT has become the best solution to traffic congestion. These operate on the dedicated bus lanes so that you can reach the destination on time. You can't find the bus at night, though. Dar es Salaam city won 2018 Sustainable Transport Award for its Bus Rapid Transit (BRT) system, becoming the first African city to win the prize.
Taxi
Is available in all major towns. More flexible to get you to the places, not on the bus routes.
Dalla-Dalla
It is a cheap minibus solution to travel within the cities.
Getting around Tanzania by Train
Train often comes with the delays. But it is beautiful to experience and enjoy Tanzania from a different perspective. Book in advance since it is in high demand.
New Electric Train Construction
A new US$ 14 billion 2,561-km railway link with fast trains is connecting the coast of Tanzania to the centre of the country and neighbouring countries. The electric trains to commence operation in May 2023.
A electric train similar to those in Tanzania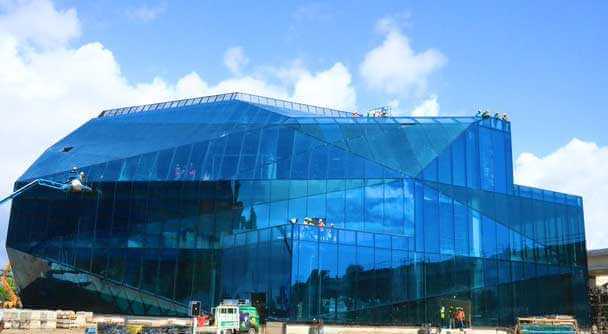 New Dar es Salaam Central SGR Train Station
Best tourist destinations in Dar es Salaam and popular places of attractions
Discover the top things to do in Dar es Salaam.