Facts and figures of holiday destination Namibia
Area: 825,615 km2 (318,772 sq mi)
Population: 2,495,770 (2019 est.)
Languages: English, Afrikaans, German, Otjiherero, Khoekhoegowab, Oshiwambo, RuKwangali, Setswana, siLozi
Religion (2010 est.) : 90% Catholic, 4 % Muslim, 6% Jewish and practices traditional indigenous beliefs.
Population density: 3.2/km2 (8.3/sq mi)
Administrative Capital: Windhoek.
Windhoek has about 268,132 (2019 est.)
Currency: Namibian dollar (NAD), South African rand (ZAR)
Vehicle registration: NA
International dialing code for Namibia: +264
Form of government: Unitary dominant-party semi-presidential republic
Largest city: Windhoek
Public Holidays: 1 Jan – Tue New Year's Day
21 Mar – Thu Independence Day
19 Apr – Fri Good Friday
22 Apr – Mon Easter Monday
1 May – Wed Workers Day
4 May – Sat Cassinga Day
25 May – Sat Africa Day
30 May – Thu Ascension Day
26 Aug – Mon Heroes Day
10 Dec – Tue Human Rights Day / Women's Day
25 Dec – Wed Christmas Day
26 Dec – Thu Family Day
Emergency numbers: Namibia Police: +264 (61) 10111
Windhoek City Police (24 hrs): +264 (61) 290 2239 / 290 2018
Fire Brigade/Ambulance: +264 (61) 211 111
Time zone: UTC+2 (CAST)
Entry requirements: Visa and valid passport
Power: 220 V 50 Hz D / M
Driving side: left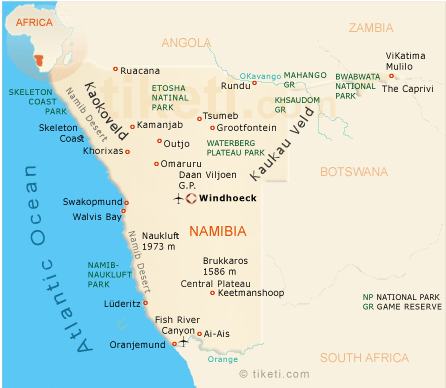 Culture, customs and traditions of holiday destination Namibia
Namibia has such ancient history, dating back to more than 750,000 years ago. The earlier people were the ancestors of the San people.
The ancestor's name is the Boskop folks. They had a structured society more than 20,000 years before Christ was born. But Bantu and Khoikhoi people came to the location and displaced Boskop folks.
European knew Namibia back in the 15th century. But the Dutch settlers sited on the 17th Century. Long story short, South Africa attained independence in 1967. While Namibia didn't. The independence happened in 1988 after tough negotiations between SWAPO, Cuba, and South Africa.
Now the country is striving to be one of the best in the tourism industry. A good fact that Tourism is responsible for 20% of all jobs in Namibia. The government does pay attention to the tourism industry in the country. Therefore, it won't be surprising to see that this country has ample facilities and accommodations.
It is a vibrant country with a lot of religious backgrounds. Namibians are conservative people. However, they are friendly and fun people to interact with. As long as you are respecting their culture, they will welcome you with open hands.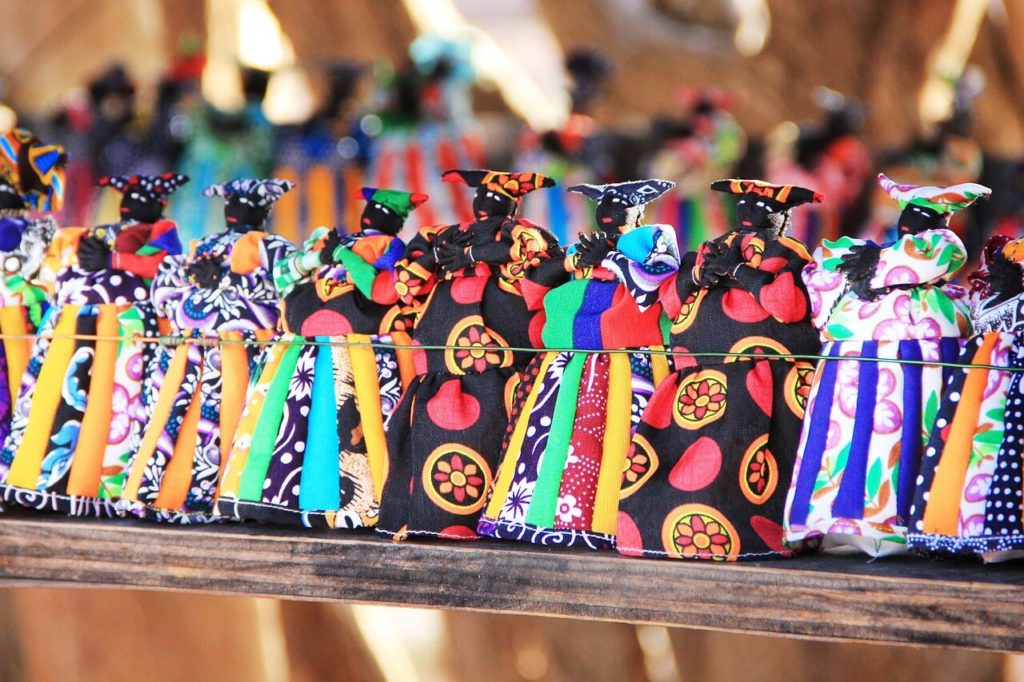 Highlights of best holiday destinations in Namibia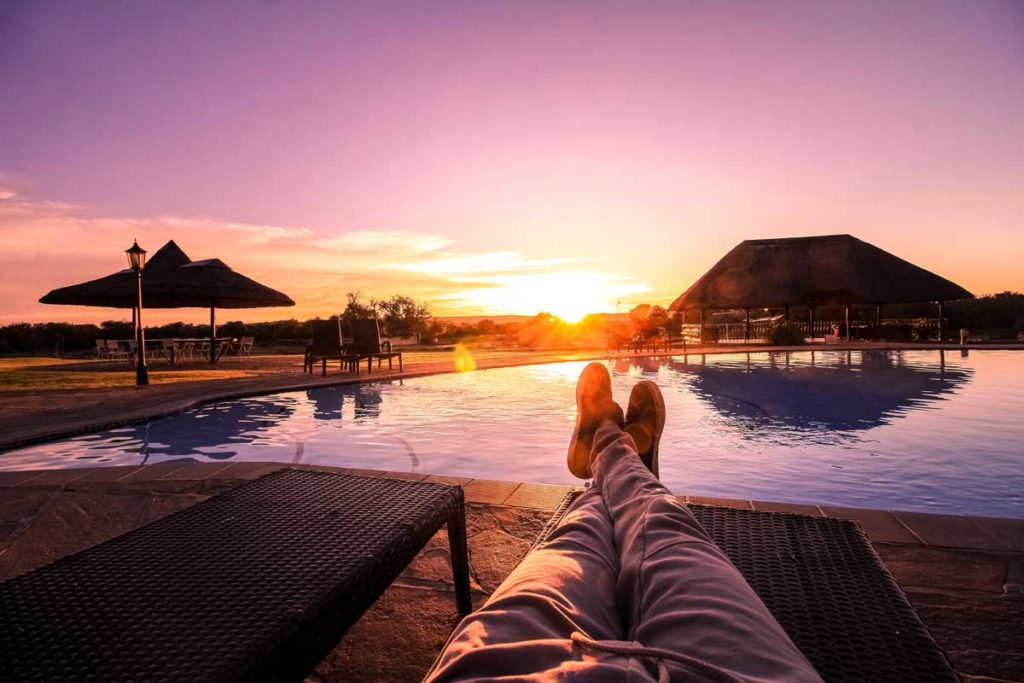 World Heritage Sites in Namibia
The World Heritage Sites have been the benchmark to reserve the heritages from the past. Namibia has nailed it well. It has two World Heritage Sites which are The Namib Sand Sea and Twyfelfontein. Twyfelfontein is first Namibia's World Heritage Site. The status granted in 2007. it is an open-air art gallery which hosts tons of rock engravings. If you are a rock-art connoisseur, you will want to visit this place.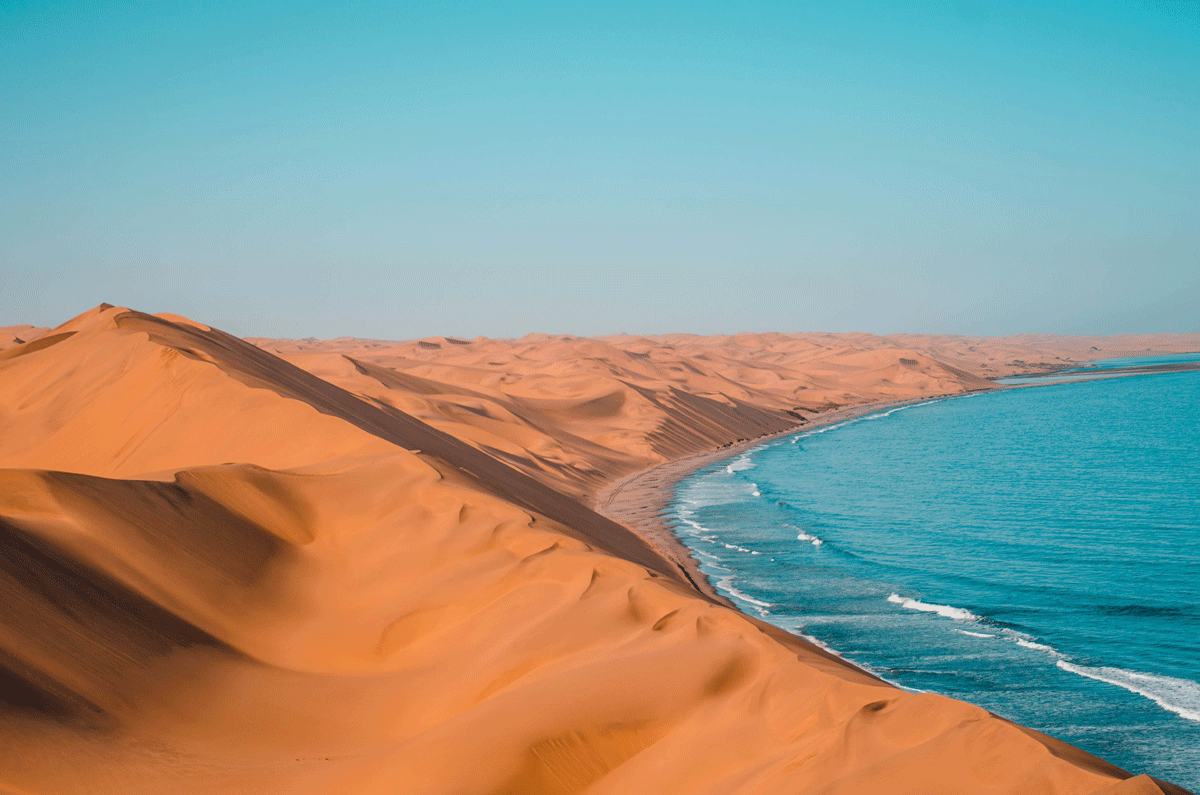 Namib Sand Sea is the coastal desert which has incredible dune fields by fog. It has two dune systems which feature gravel plains, coastal flats, and rocky hills.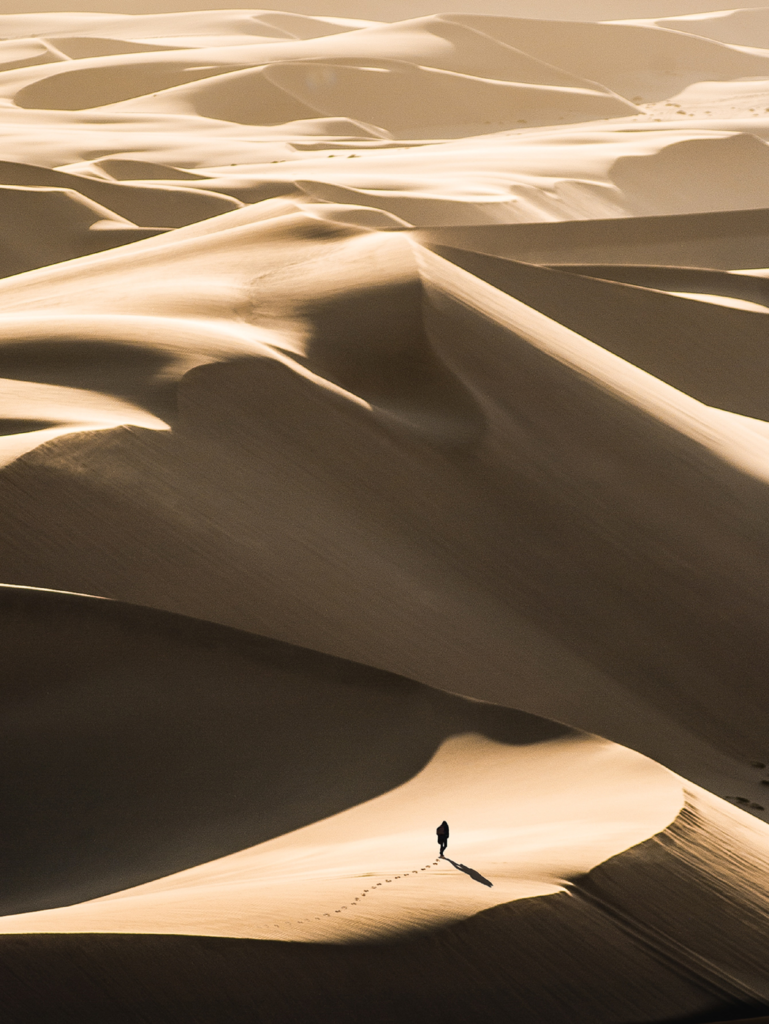 Fish River Canyon – one of the best holiday destinations in Namibia
Fish River Canyon is the second largest canyon after USA Grand Canyon. It is one of the best nature holiday destinations in Namibia for you and your best pals.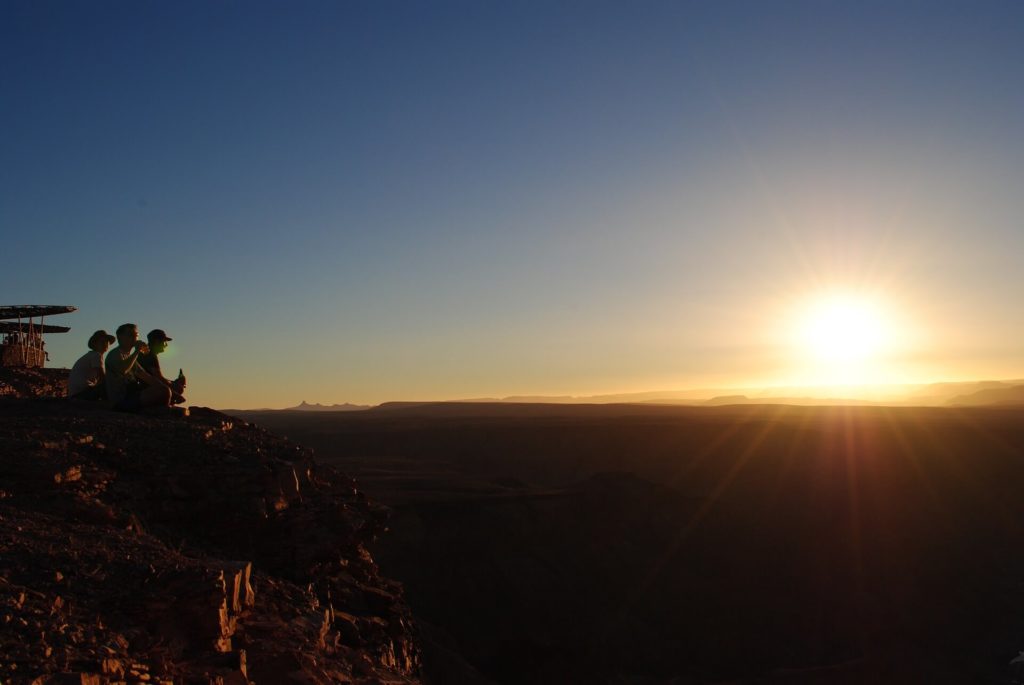 Epupa Falls
Located in the landscape of Kaokoveld, Epupa Falls does not only offer the breath-taking views of nature. But you can also have such fruitful Safari to Namibia experience by finding desert elephants and desert lions.

Etosha National Park – one of the best holiday destinations in Namibia
If you are interested in Safari to Namibia, Etosha National Park should be on your agenda. It is a famous nature conservation area located in northern Namibia.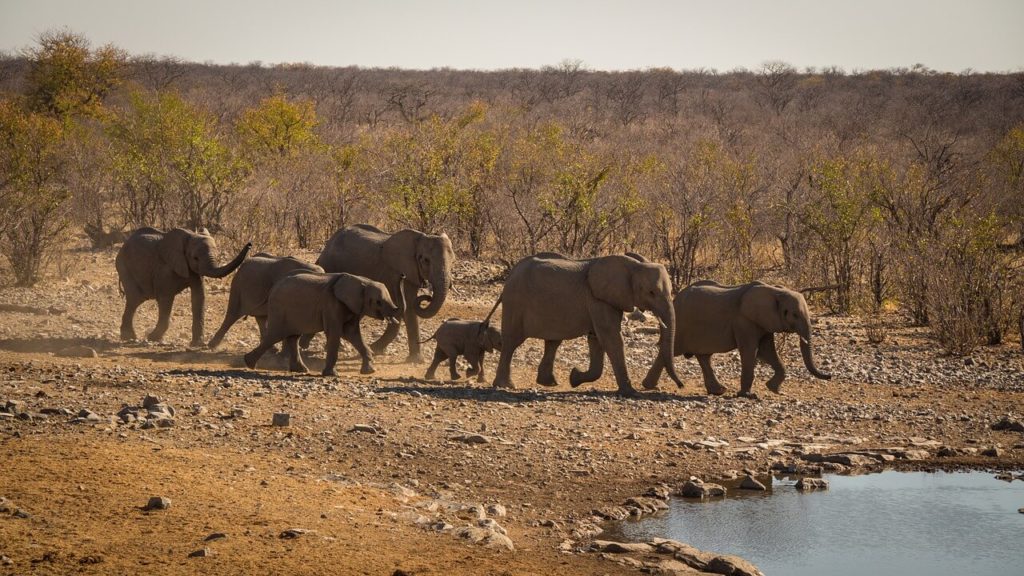 Sossusvlei and Deadvlei – are one of the best holiday destinations in Namibia
It is the largest sand dunes in the world. Make sure you bring your camera to capture the namibia holidays moments in Sossusvlei and DeadVlei.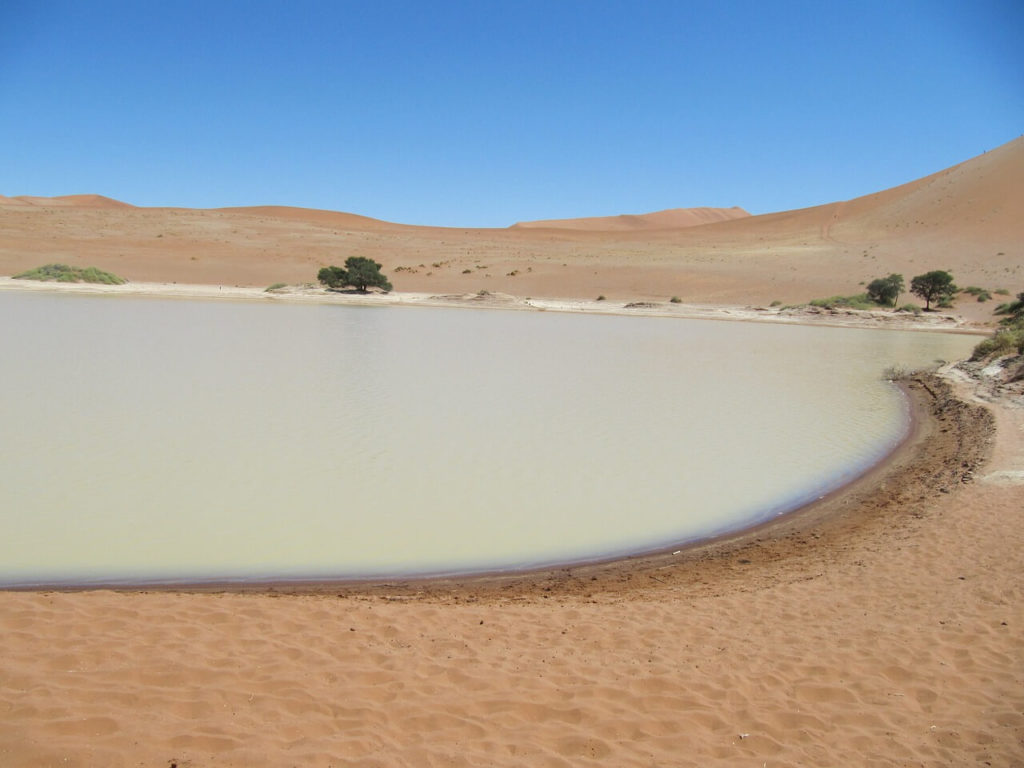 Twyfelfontein
It features fantastic rock engravings. Twyfelfontein means the doubtful fountain. Consider bringing your camera to memorize this amazing nature offers.

Kolmanskop
The ghost town in the desert has a lot to offer. You can drop by here to enjoy the thrilling experience in the ghost town.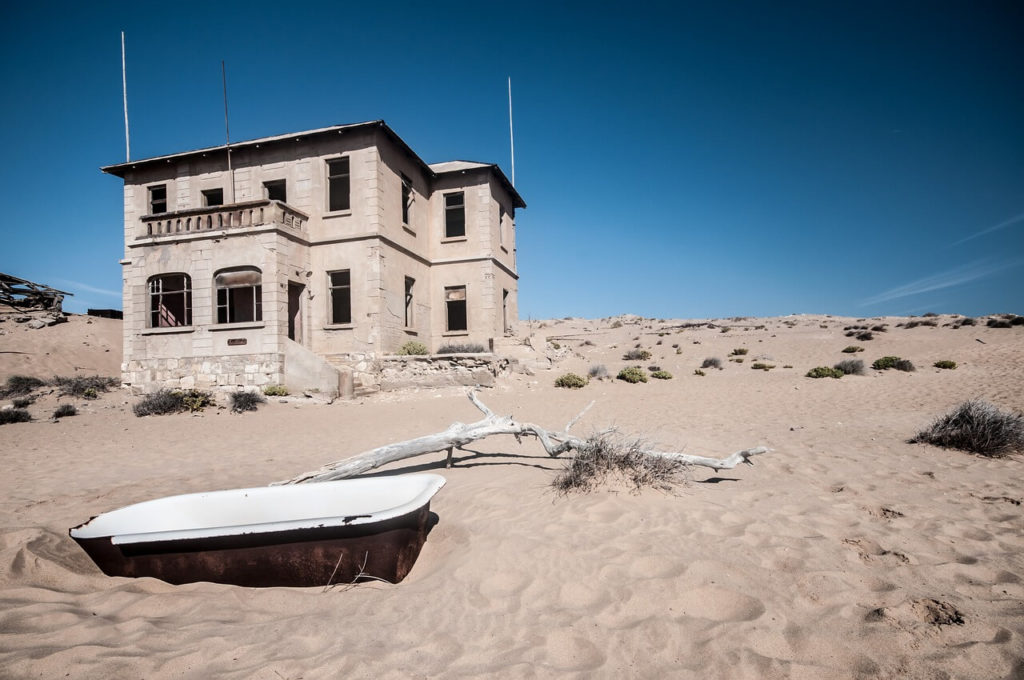 Swakopmund – one of the best holiday destinations in Namibia
It is the Capital of Erongo. The city provides the laid back resorts which you can attain to enjoy such a soothing namibia travel. If you prefer to be away from the crowd, this place is a great choice.
Juhoansi Living Museum
Juhoansi Living Museum is a great place where you can learn about the cultures, language, arts, and wonderful pieces of Namibians.
Damaraland – one of the best holiday destinations in Namibia
Enjoy the landscape of Damaraland when you are on your Namibia holiday. You can also enjoy Brandberg – the highest mountain in Namibia, forest, rock engravings, and many other landscape views.

Mamili National Park Safari to Namibia
Consider adding Mamili National Park in your Safari to Namibia agenda as well. The wild national park is one of the best holiday destinations for folks. It boasts the green landscape which is a unique piece that you can only find in Namibia.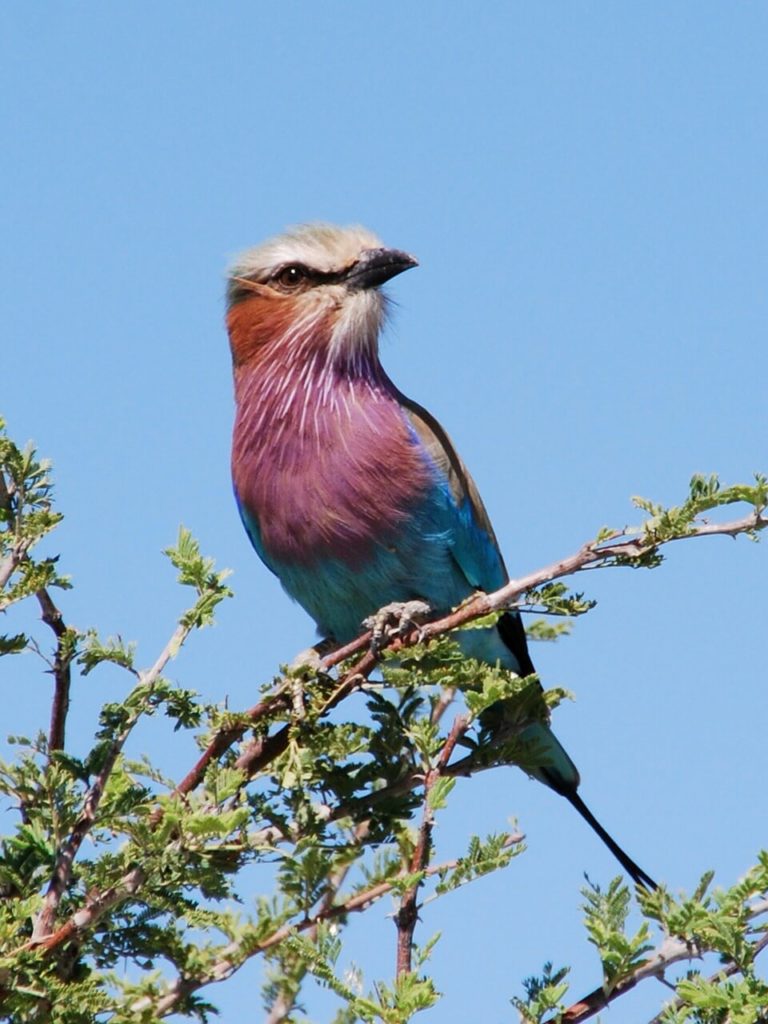 Best places to visit of best holiday destinations in Namibia
Brandberg Mountain
As the highest mountain in Namibia, it deserves a spot in your holiday wish list. It boasts the largest collections of ancient rock paintings. the artistic heritage is the bonus of the Brandberg Mountain as climbing and hiking destination.

Kaokoland
Kaoko; and region hosts the local interests of Himba tribe, who have survived for thousands of years. Himba women are famous because of their unique hairstyles ornaments. Local culture is the best presentation here. But you can also have Safari to Namibia experience by looking at desert rhino and elephant.
Sossusvlei
The Sossusvlei dunes sea offers fantastic landscapes to enjoy from the star-shaped peaks, dunes, Big Daddy, as well as a deadvlei oasis. Take your Safari to Namibia exploration as well to come across gemsbok and springbok antelopes.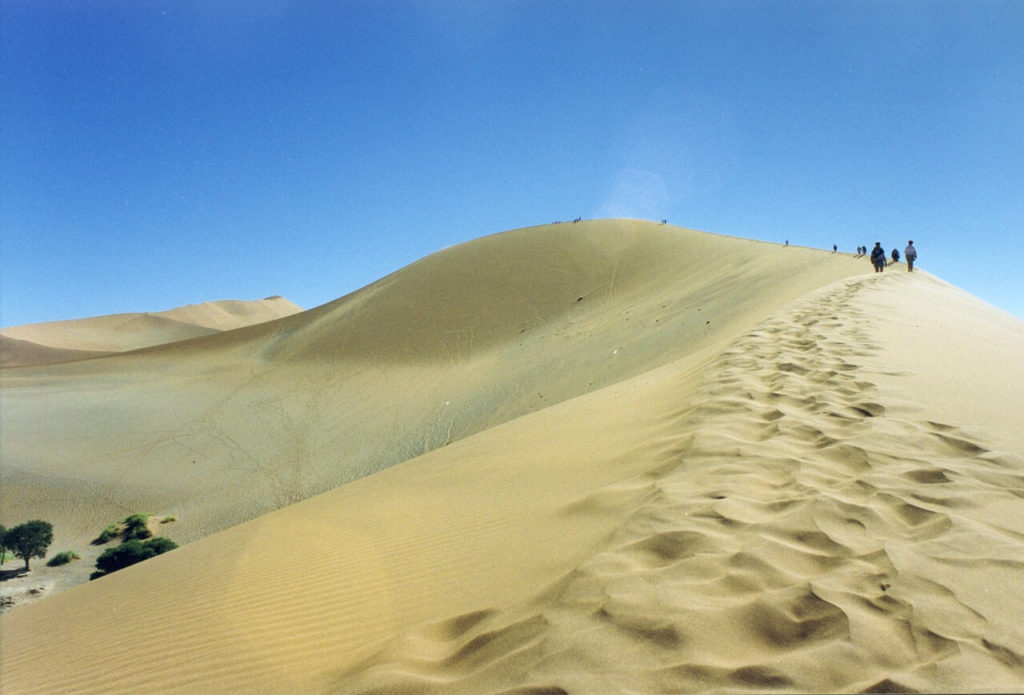 Fish River Canyon
It is the second largest canyon after America's Grand Canyon, which makes it the largest canyon in Africa. It is one of the most fascinating destinations for hikers. But if you are not hiking on this namibia travel, you can also enjoy the sightings of Safari to Namibia including baboons, hyraxes, and klipspringers.

Caprivi Strip
Caprivi Strip is fed by rivers of Chobe, Zambesi, Kavango, and Cuando. it boasts lush vegetation and rich Safari to Namibia. The traits of the 425 bird species recorded in the region make it a wonderful holiday for bird lovers.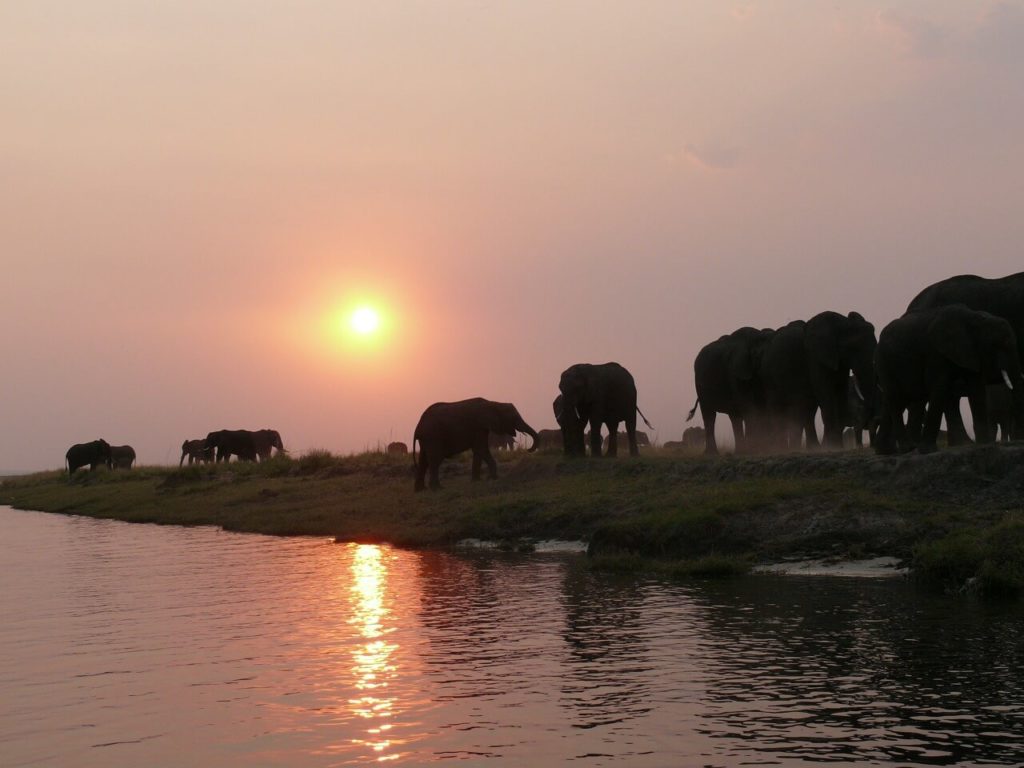 Etosha National Park Safari to Namibia
It is a top Safari to Namibia destination. Take a look at endangered white and black rhinos, leopard, elephant, cheetah, lions, and many more.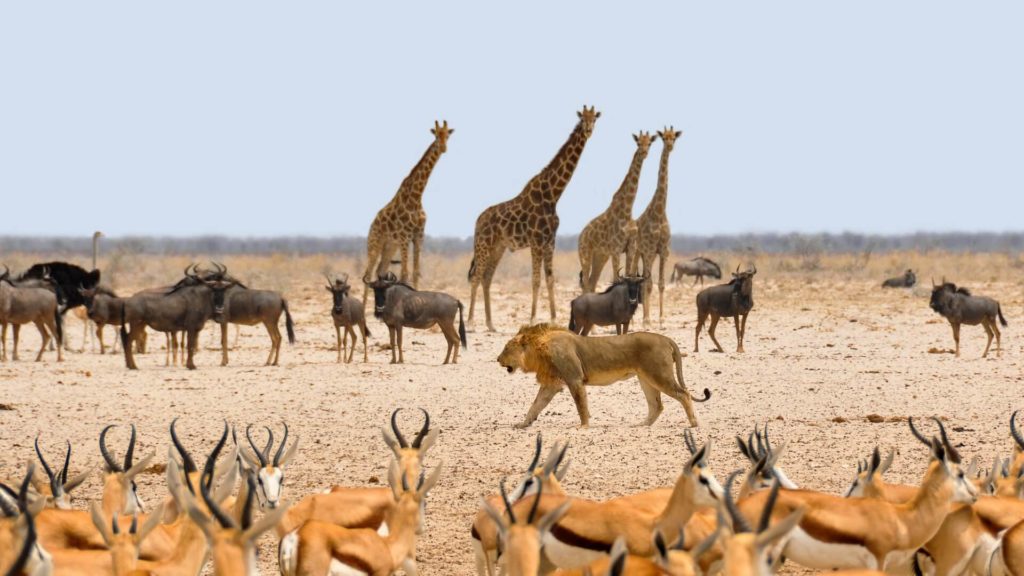 The Skeleton Coast
Skeleton Coast is a popular holiday destination because of its collection of shipwrecks and whale bones that site on the desolate shore. the nature-made scenery will be an unforgettable experience for you and your companions.

Swakopmund
The Coastal town with a lot of tourist attractions.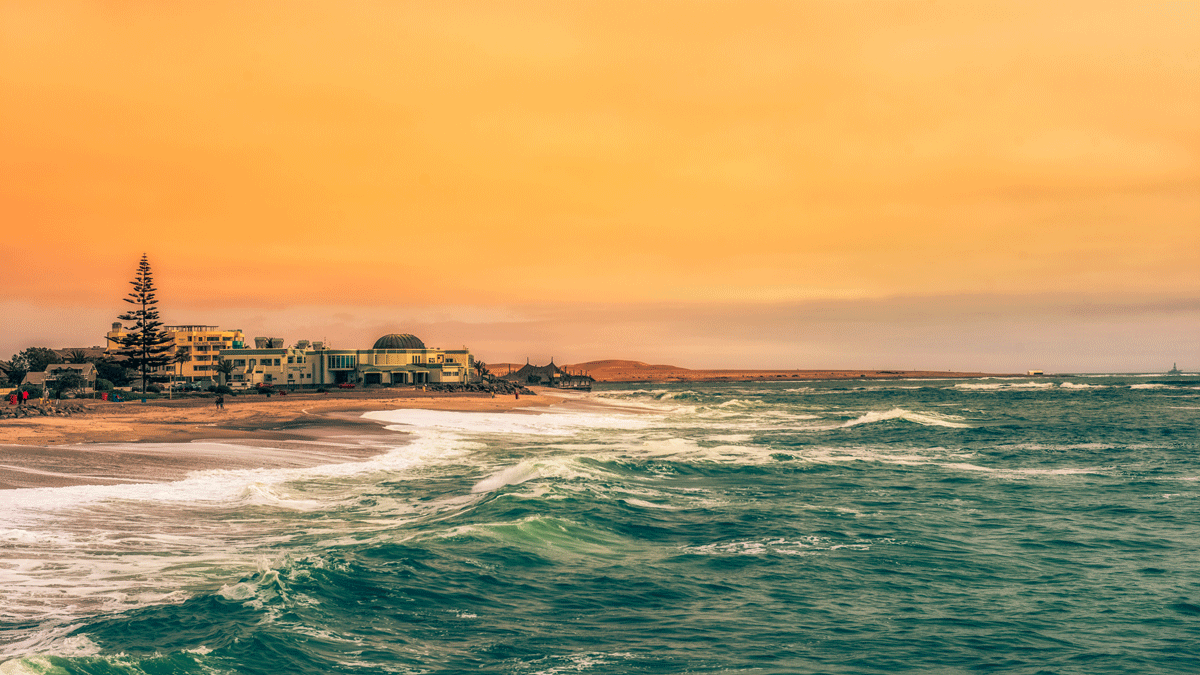 National parks of holiday destination Namibia
Etosha National Park Safari to Namibia
It is not exaggerating to say that Etosha National Park is the best attraction you need to add in your Namibia's wish list. It boasts a wide array of Safari to Namibia in the park. It is easier to spot endangered black rhino here. Then there are also elephants and impalas, while lions stalk on their prey.

Dorob National Park Safari to Namibia
Dorob National park has a vast amount of natural objects. The sands are the central part of the Namib Desert. The dunes are amazing to explore. Not to mention that the San rock paintings which will give you the best holiday memories. Bird watchers can also enjoy all the 270 different bird species to see.
Bwabwata National Park Safari to Namibia
Bwabwata National Park has preserving wildlife with floodplains and woodlands. The ecosystems are very great for all holidaymakers. It hosts the migratory crossroads between Angola and Botswana. That explains why there are many animals that pass through it. You will hardly find the elephants, zebra, and buffalo in the area.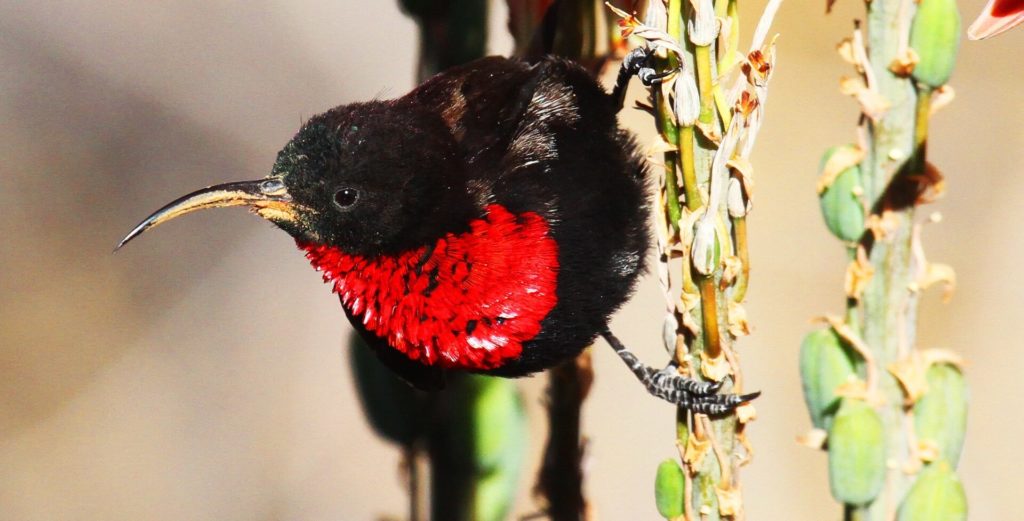 Mangetti National Park Safari to Namibia
It is a small park but has tons of interesting to offer. The Safari to Namibia experience will be regal here. You can easily spot elephants and rhinos in the beautiful Savannah.
Khaudum National Park Safari to Namibia
The remote location offers such laidback experience for the wild lover. If you are visiting the migratory routes, you will easily find Safari to Namibia traits like elephants, lions, giraffes, leopards, and many more.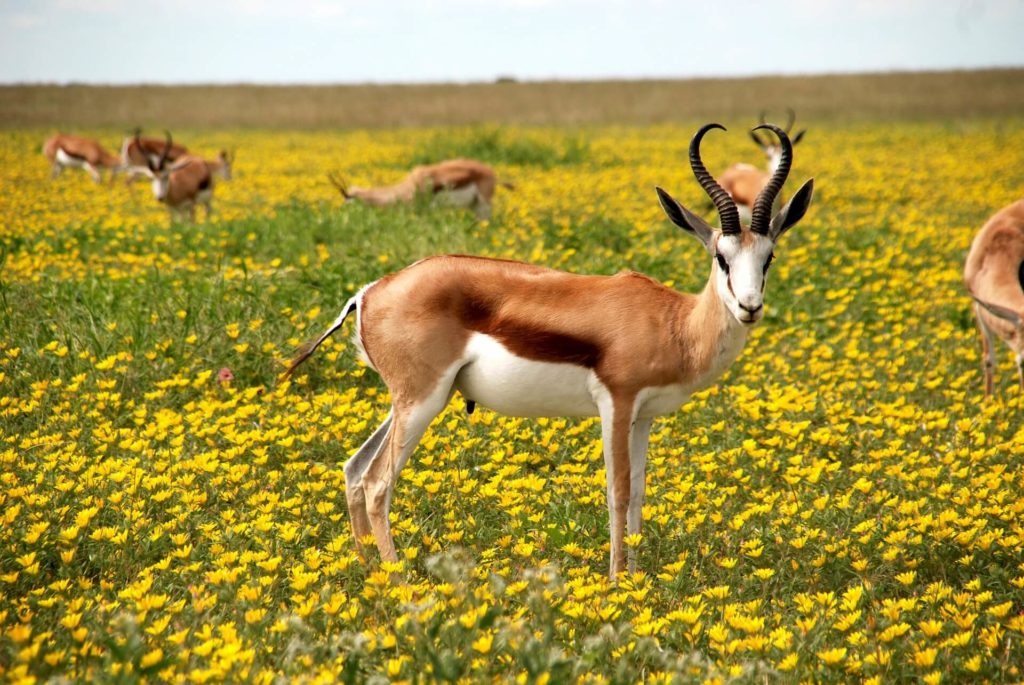 Nkasa Rupara National Park Safari to Namibia
The park has the terrains and facilities which are the best factors in your holiday. It is the largest wetland area in the country.
The wetlands and its fantastic landscapes offer you the views of birds flocking the place.
Mudumu National Park Safari to Namibia
This park is blessed with abundant wildlife and the home for a large number of great sized predators such as lions and leopards. You can also view over 430 bird species in the area.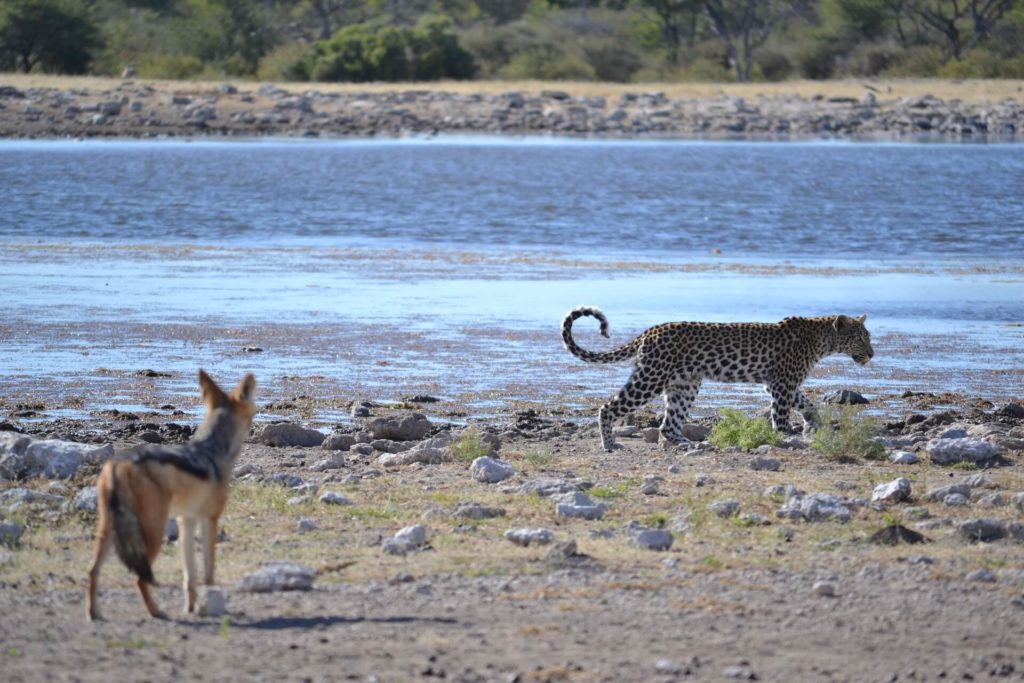 Skeleton Coast National Park Safari to Namibia
Skeleton has the rusting shipwrecks and whale bones. But it does have other things to offer. Consider enjoying the breath-taking experience in the mountain ranges and gaping canyons.
Khaeb National Park Safari to Namibia
Khaeb National Park is wild, secluded, and jaw-dropping. The landscapes are dominated by the rocky arches, mountain ranges, and sandy plains. In this holiday, you can come across Oryx, Springbok, as well as seals in the location.
Namib-Naukluft National Park Safari to Namibia
The National Park has expanded over the years, thanks to the development from the concerned folks. The beautiful red sand dunes are only the appetizers. For adventurers, it is a great place since you can explore the fantastic canyons and shore. Both beachgoers and climbers will love this place.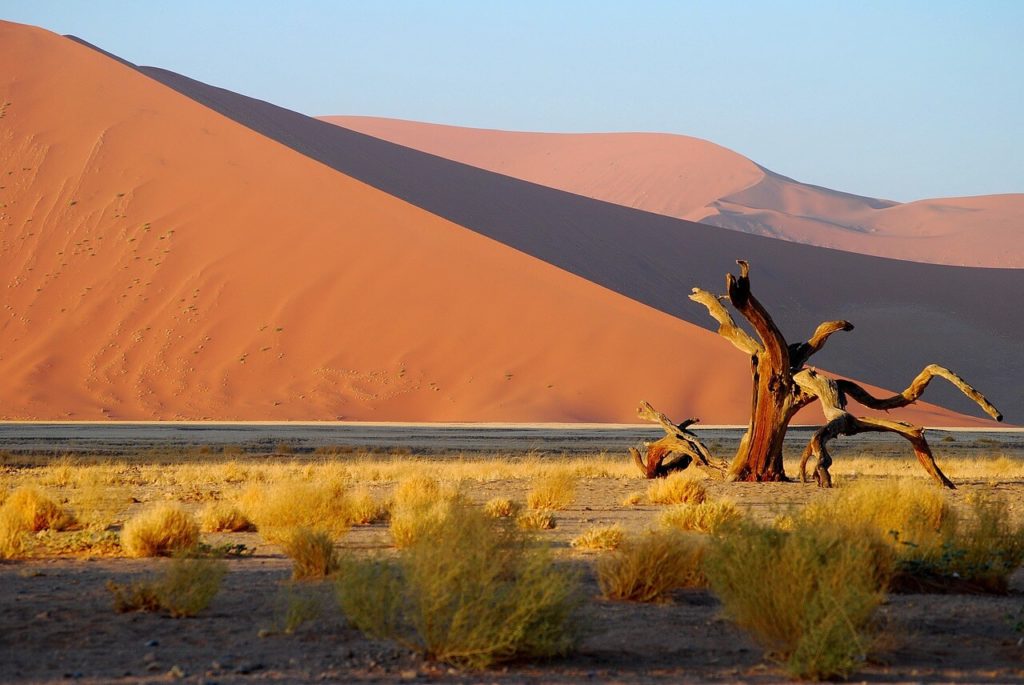 Discover the holiday destinations in Namibia 's major cities on your vacation in Namibia
Windhoek
The capital city of the country. Places to visit in Windhoek:
Independence Memorial – Large building which allows you to learn about Namibia history.
The National Museum of Namibia – Consider seeing the exhibition of rock art site.
National Gallery of Namibia – It boasts the best local visuals and cultural arts.
Alte Feste – Also called Old Fortress, it will bring you back to colonial time.
Daan Viljoen Game Reserve – Stroll with your family or friends. There are also hiking spots to enjoy.
Heroes' Acre – It is the place to commemorate national heroes. The beautiful view is a good bonus of your visit.
Namibia Craft Center – it hosts the arts and crafts made by Namibian enterprises.
Katutura – Katutura is popular because of its Kapana: a traditional Namibian grill steak.
Christukkirche Windhoek – An inspiring Lutheran church to visit.
Warehouse – It is the best place to hang out for a beer, as well as singing your favorite songs in Karaoke.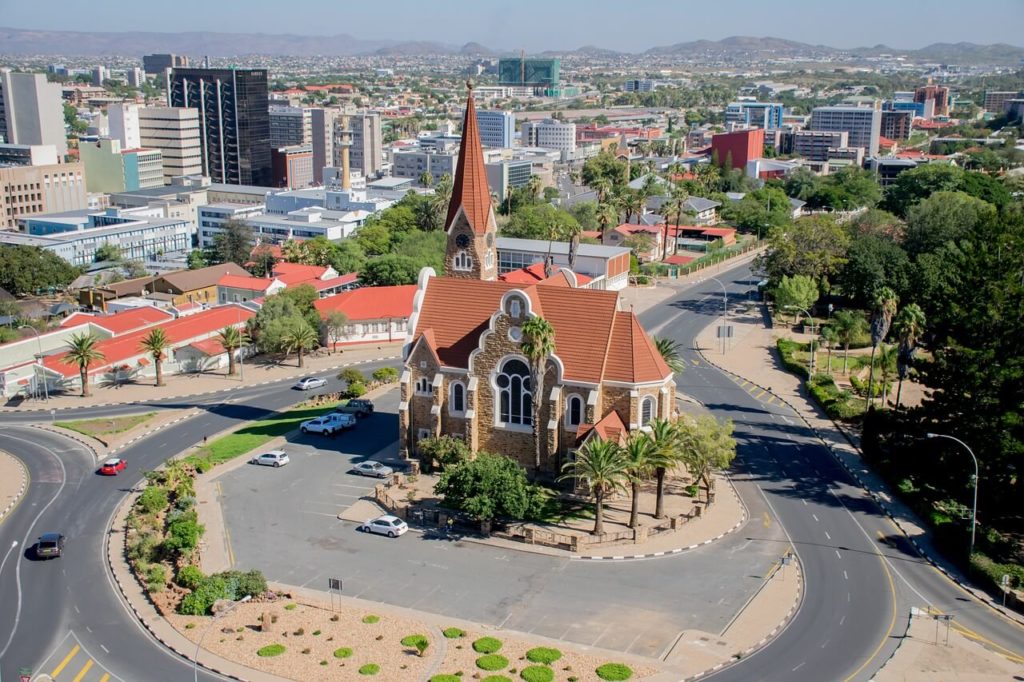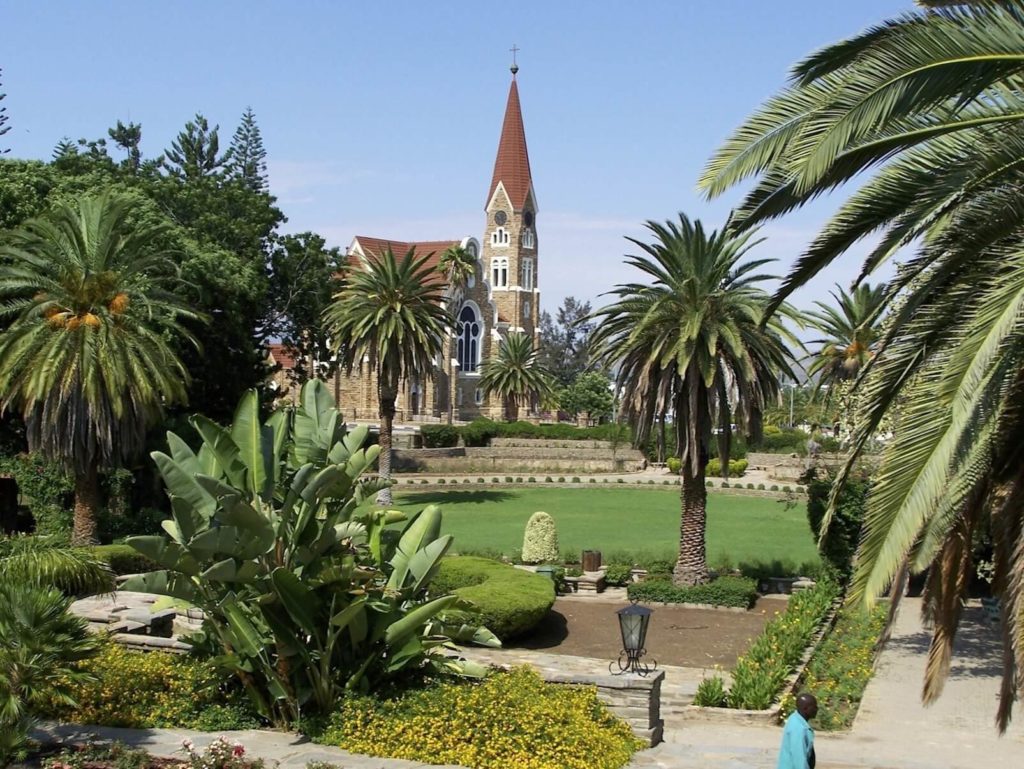 Swakopmund
It is the best visitable in summer.
The holiday in Namibia will never be the same because it offers unique traits from palm trees, German colonial-influenced architectures, German bakeries, bars, restaurants, and accommodation.
It provides a vast amount of activities from swimming, water-based sports, flocks of flamingos, Safari to Namibia, quad-biking, and many more.
Walvis Bay
Popular for the desert sports it holds on a routine basis.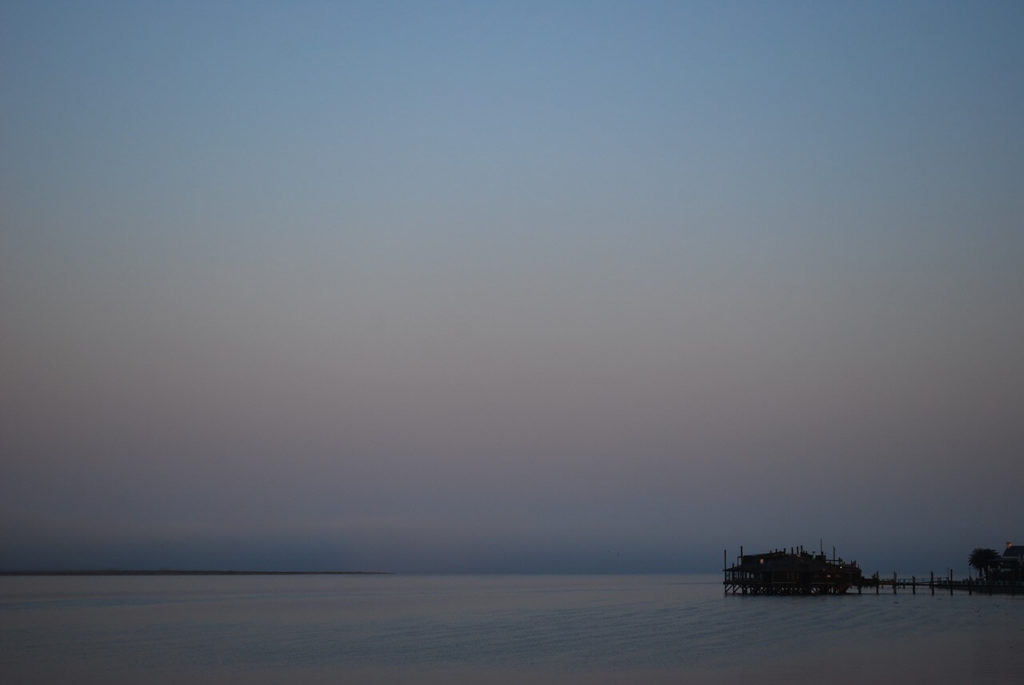 Keetmanshoop: Small town on the rail lines and highway
Luderitz: Coastal town which is full of German colonial influence
Ondangwa and Oshakati: the Twin town in northern of the country
Outjo: Etosha National Park entrance
Tsumeb: Mining town
Tsumkwe: secluded desert
Top places to visit for nature and wildlife of best holiday destinations in Namibia
Destination Namibia's core life is nature conservation. It is the concern for both citizens and governments. That explains why it has tons of conservancies and national parks you can visit.
Etosha National Park is the most popular one because it provides a good place for a distinct game viewing experience. Namibia hosts tons of wildlife populations which consist of 676 birds species, over 200 mammals. The diverse wildlife in this country makes it one of the best safari destination in Africa.
Activities and best places to visit of holiday destinations in Namibia
If you have leisure time, you don't need to worry about your Namibia holidays at all. Here are some of the activities you can consider: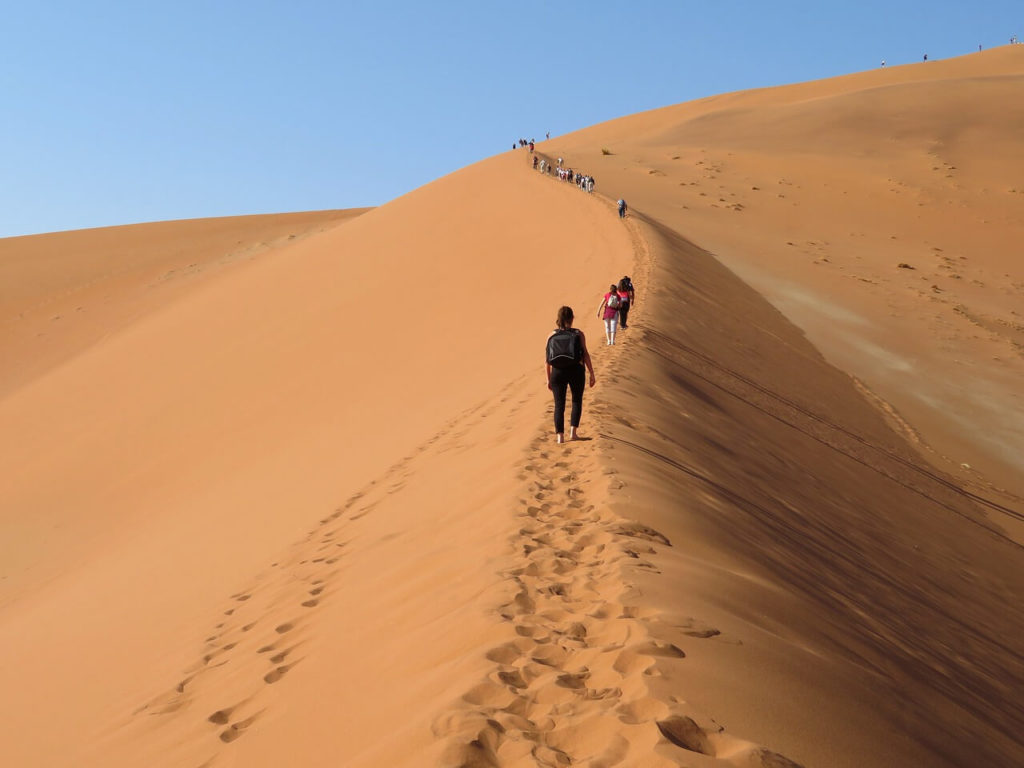 Sand dune climb
Sand dune sightseeing
Hot air balloon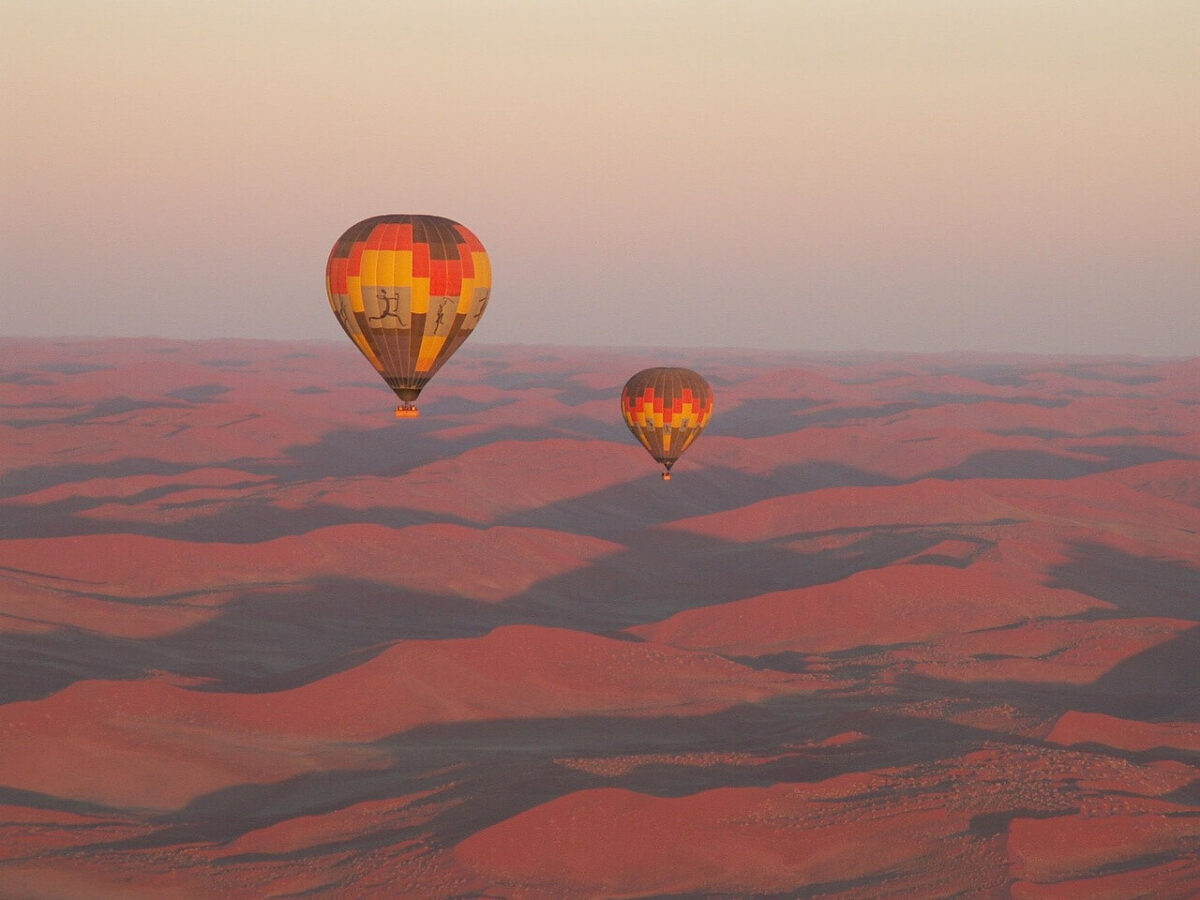 Spitzkoppe rock
Sleeping under the stars
Visit Fish River Canyon
Play tennis and golf
Go hiking in various regions of Namibia (Fish River Canyon etc.)
Experience the stunning nature of Namibia on a bike tour
Cruise with dolphin, seal, and whale
Himba tribe interaction
Sandboarding
Water-based sports activities
Food & drink in the holiday destinations in Namibia
What you will eat in Namibia will depend on your appetite and choice. The country has different specialties. You will find (probably) bizarre foods made of antelope or oryx. Another meat menu can also be a giraffe and buffalo. But you can also seafood as well. The menu tends to be focusing on meat since fruit and veggies are pretty expensive. Try Namibia's specialty in your Namibia holidays such as smoked meat, dried meat or biltong, beef stew, Kalahari truffles and so on. Here are the best restaurants in Windhoek.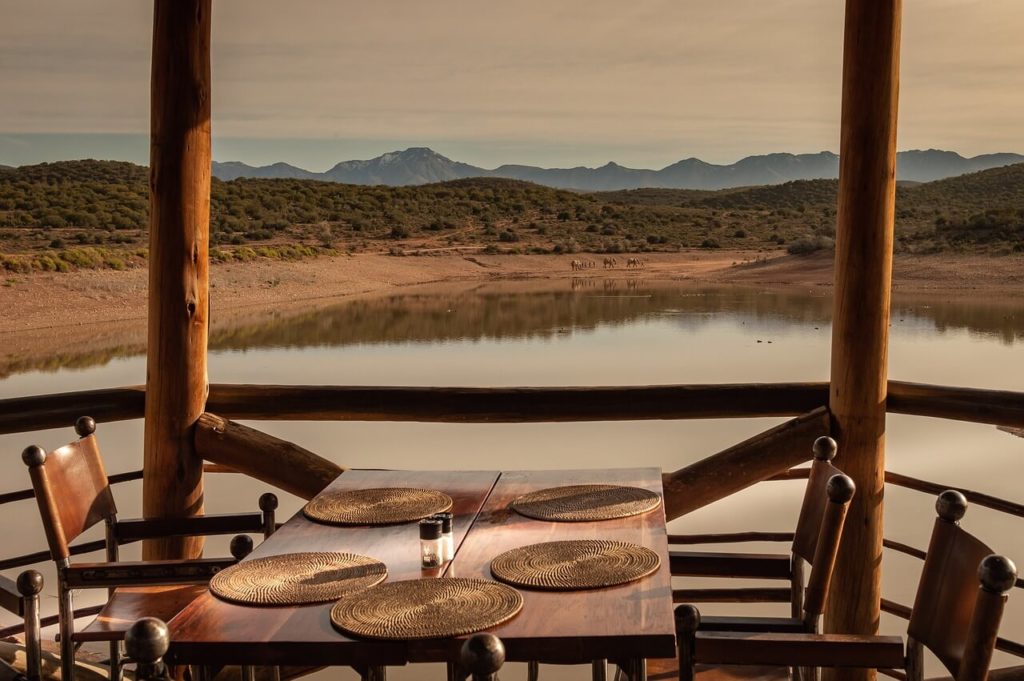 Best time for visiting the best holiday destinations in Namibia
Speaking of the climate, the destination Namibia is friendly all over the year. It is an all-year-round destination so that you won't need to worry at all. The heat of summer could exhaust you so that you want to avoid it. Daytime can reach forty degrees Celsius. If you want to play safe, use your sunblock.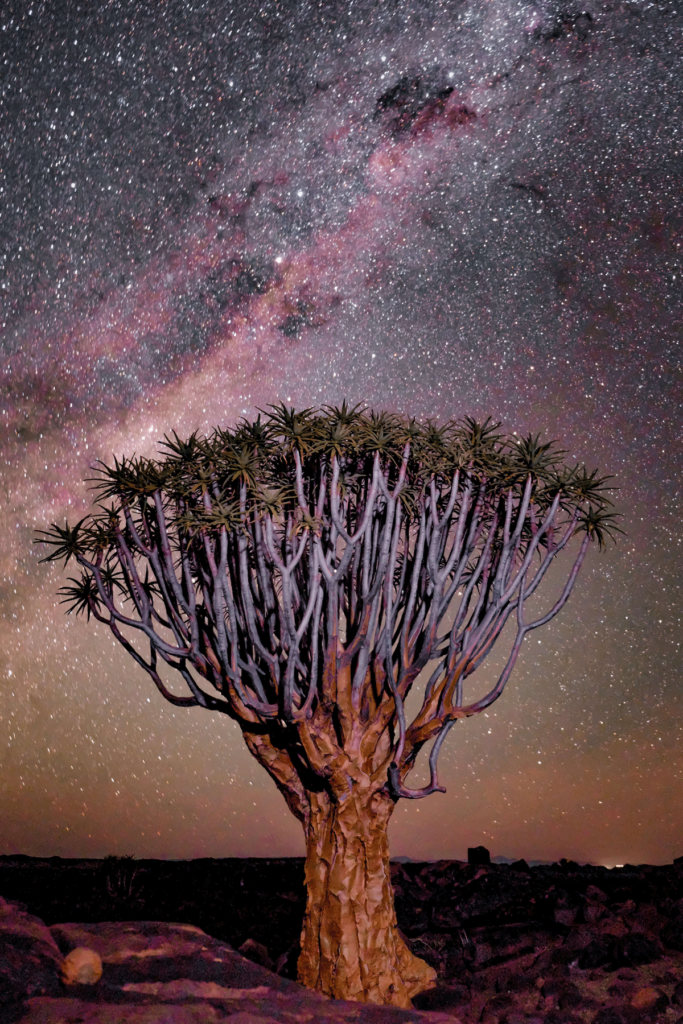 How to get to your best holiday destinations in Namibia
Windhoek Hosea Kutako International Airport: WDH Arrivals
Travelling in Namibia: Bus, train, and flights
By plane
The International Airport name is Hosea Kutako. It is 45 minutes away from Windhoek. Air Namibia is the renowned airlines which provide cheap flights to Namibia from Cape Town, Frankfurt, Johannesburg, Victoria Falls, and Maun. South African Airways is also available.
By bus
There is an international bus service which operates from Namibia to Victoria Falls and Cape Town. Johannesburg is also one of the locations. Consider seeing the schedules and prices of the bus tickets to prepare well.
By train
TransNamib operates the regular overnight train service from Upington, South Africa to Windhoek. But it is no longer active.

Holiday destination Namibia entry requirements
Some countries do not need to be charged to get 90 days tourist visa. If your country is listed, you don't need to undergo visa registration. Contact your Namibian consulate for further information. Also, prepare the passport which still has at least 6 months of active dates.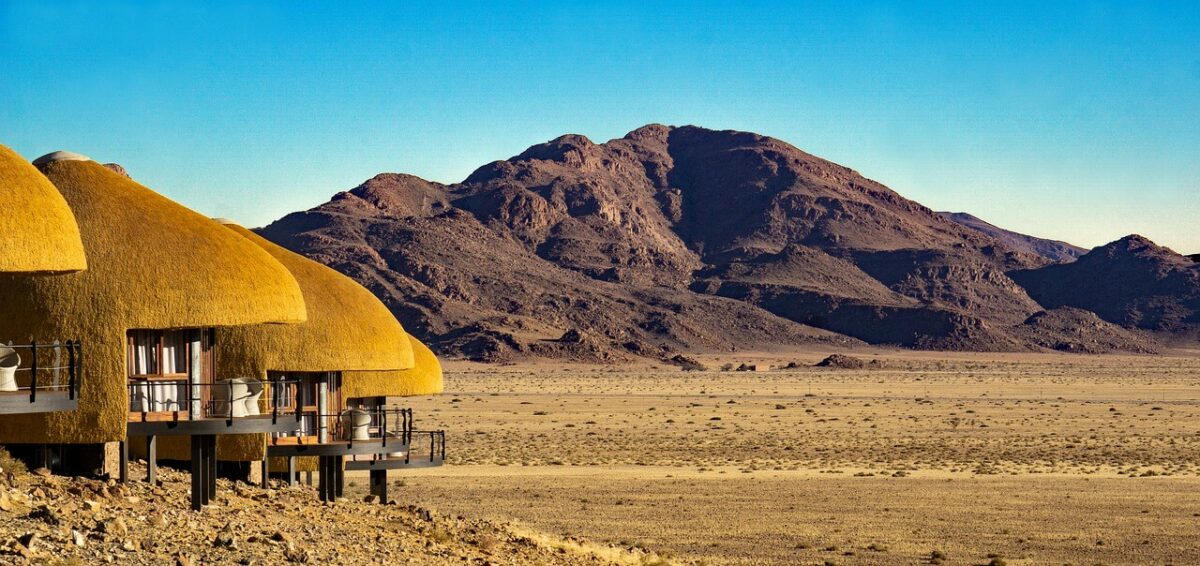 Discover the best holiday destinations in Namibia activities and things to do in your Namibia vacation.