Best Holiday Destinations in Malawi Travel Guide, Vacation in Malawi Planning Tips & Travel Information
If you are planning to go for holidays to Malawi, then you have come to the right path. The best holiday destinations in Malawi offer many tourist attractions for the visitors. It is the home to welcoming continent. Although this country is small, it is blessed with beautiful landscapes, beaches, and village.
Malawi travel is popular because of its popular spots for snorkelling. Away from the lake, Malawi has some fantastic spots to enjoy the Malawi safari. The wildlife areas are abundant there. If you are planning to go to some African country with your group, family, friends, or significant one, consider to add Malawi in your wish list.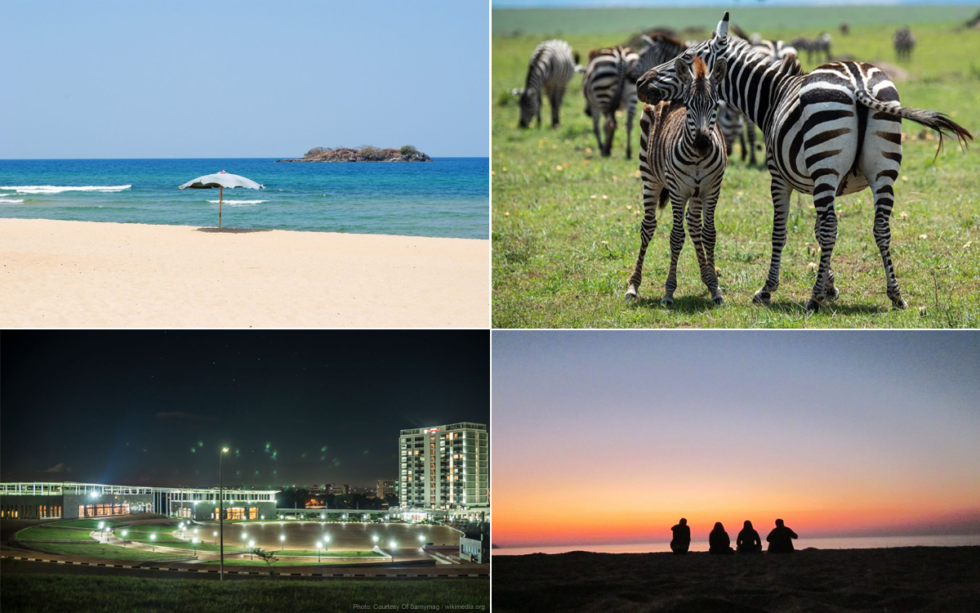 Facts and figures of holiday destination Malawi
Area: 118,484 km2 (45,747 sq mi)
Population: 18,697,240 (2019 est.)
Languages: English, Chichewa
Religion (2010 est.) : 82% Christian, 13 % Muslim, 5% practices traditional indigenous beliefs.
Administrative Capital: Lilongwe.
Lilongwe has about 646,750 residents (2019 est.)
Currency: Kwacha
Vehicle registration: MW
International dialing code for Malawi: +265
Form of government: Unitary presidential republic
Largest city: Lilongwe
Public Holidays: 1 Jan Tue New Year's Day
15 Jan – John Chilembwe Day
3 Mar – Martyrs' Day
4 Mar – Martyrs' Day Holiday
19 Apr – Good Friday
22 Apr – Easter Monday
1 May – Labour Day
14 May – President Kamuzu Banda's Birthday
4 Jun – Eid al-Fitr
6 Jul – Independence Day
8 Jul – Independence Day Holiday
15 Oct – Mother's Day
25 Dec – Christmas Day
26 Dec- Boxing Day
Emergency numbers: Police: 01-753333
Lilongwe Central Police Station: 01-753-333
Fire Brigade: 01-757999 / Ambulance: 0111 979605
Time zone: UTC+2 (CAT)
Entry requirements: Visa and valid passport
Power: G 230 V 50 Hz
Driving side: left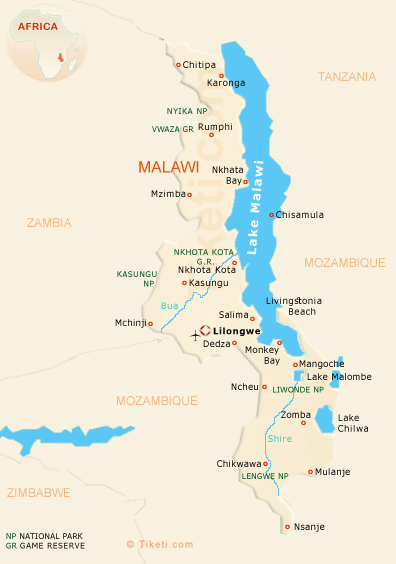 History of holiday destination Malawi
The culture name of Malawi is Malawian. For those who haven't known, Malawians are the part of the big Bantu population that migrated from South Africa to the northern part of the country. Malawi has the capital named Lilongwe. But the major commercial center is in Blantyre.
Chewa is the mostly spoken language by 35% of population in the country. 19% percent speak Lomwe, and the other 45% percent speak regional languages. But English is the main language for the government, industry, and commerce. But English is the main language for the government, industry, and commerce.
Malawi has the solid proofs of the Stone Age and Iron Age settlements. The scientists found them around Lake Nyasa. Bantu people moved to the area in the first millennium. The Malawi Kingdom was dominating back then.
Long story short, the World War II shaped the Malawi History. The country gained independence in 1964 but was declared as republic two years later.
Highlights of best holiday destinations in Malawi
World Heritage Sites in Malawi:
Chongoni Rock-Art Area
The Rock-Art Area is definitely one of the things you cannot miss when having holidays to Malawi. There are around 127 sites of the area which host the richest concentration of rock art in central Africa. Through these sites, you and your group can see the solid proof of the farmer rock art tradition done by the BatWa Hunters in the Stone Age. Later, the Chewa agriculturalists also lived at that area in the Iron Age. They practiced rock painting until the 20th century.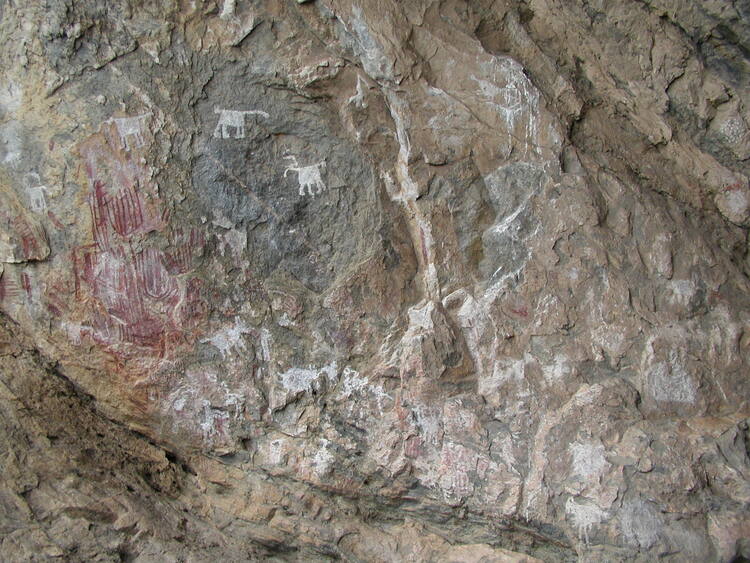 Lake Malawi National Park
The national park is located at the southern end of Lake Malawi. It features the clear waters with the mountain backdrop. You will not want to miss to enjoy this in your holidays to Malawi. The National Park hosts hundreds of amazing fish species. The guided Malawi travel is recommended here for more fun and safer experience.
Tentative List of Malawi
Beside the two sites above, Malawi also has six potential sites in the tentative list. They are:
Mulanje Mountain Biosphere Reserve (2000)
Nyika National Park (2000)
Khulubvi And Associated Mbona Sacred Rain Shrines (2011)
Malawi Slave Routes and Dr. David Livingstone Trail (2011)
Lake Chilwa Wetland (2011)
Vwaza Marsh Wildlife Reserve (2011)
As a landlocked country, it offers the fantastic Malawi travel objects for adventurers, nature lovers, and average travellers. The first to notice is the Great Rift Valley. But then the country is dominated by Lake Malawi, which is one of the reasons you must do your holidays to Malawi. The third largest lake in Africa is surrounded by the beautiful as well as the Malawi safari experience for you and your family.
The breathtaking scenery, rocky outcrops, mountains, and views across the country is one of the reasons why many travellers flock the country both in low and peak season. The Malawi is slated as "Warm Heart of Africa". There is a sensible reason to this. The most reason is their people. Malawians are very kind and friendly. You can easily spot this kindness in every corner of the streets. Malawi is also abundant in the market scenes, road stalls, accomodations, scenic views, culture, leisure activities, heritages, amongst the many things.
Tourist attractions of best holiday destinations in Malawi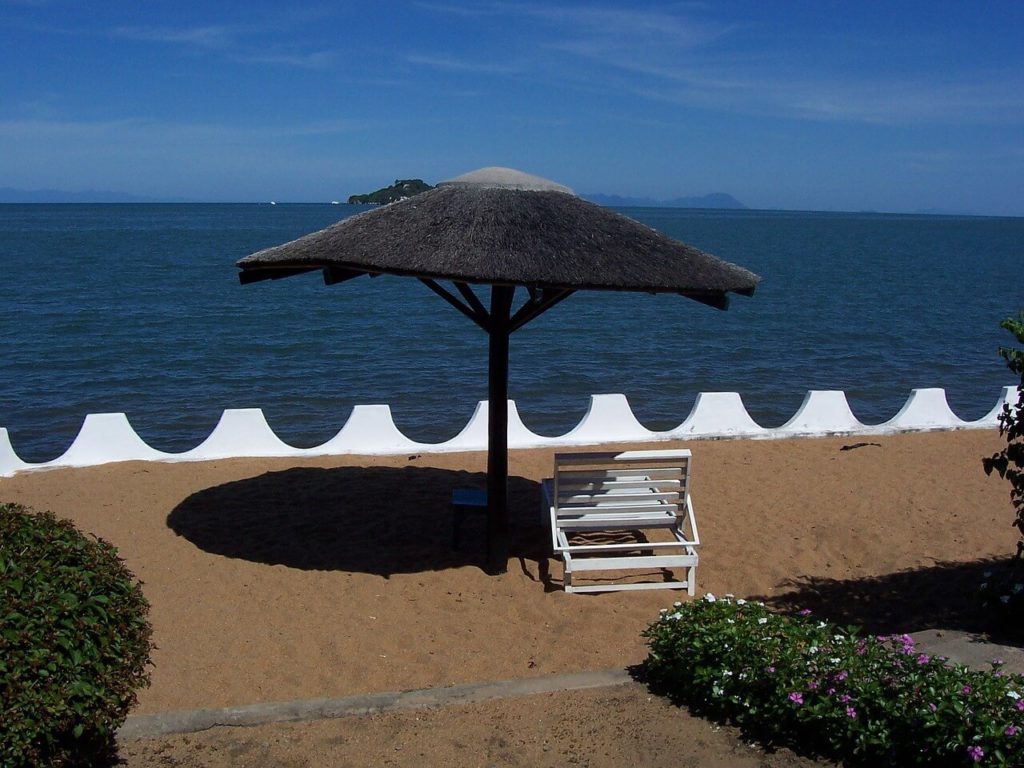 Lake Malawi – one of the best holiday destinations in Malawi
There is no lake which is as beautiful as it is. You can easily spot beautiful fish species like tilapia, chambo, and so on.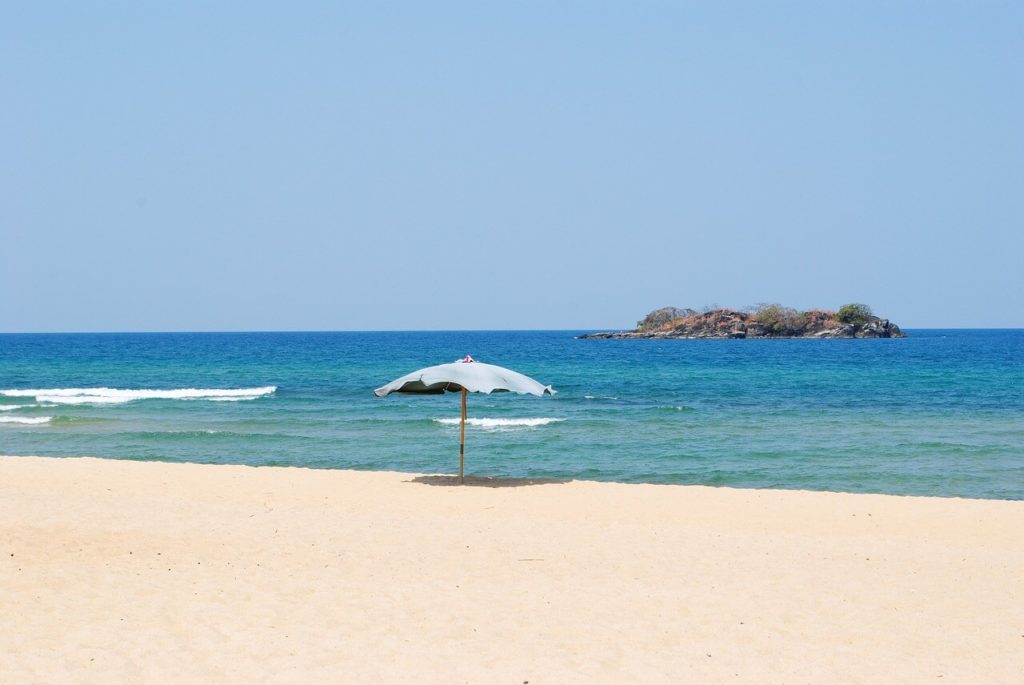 Mulanje Mountain
This area offers the best trails for hikers and climbers. If you are one of them or both, the Sapitwa Peak, the highest point in South Central Africa will pamper you with astonishing views.
Malawi Wildlife
In your holidays to Malawi, Malawi wildlife is definitely one of the cores. There are nine National parks and wildlife reserves in the country which present you the fascinating Malawi safari experience.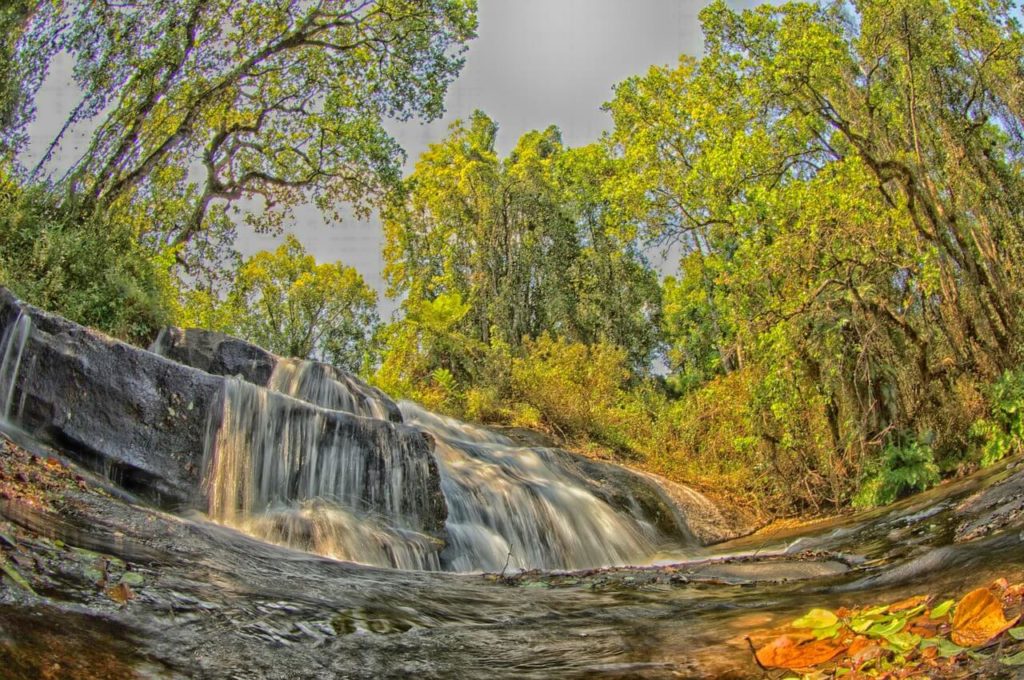 Tea Tasting
When you are traveling to Mount Mulanje, there are many tea estates in your way. Tea tasting is also a great idea before start climbing or after.
Zomba
Zomba is a college city in Malawi which is popular with its melting pots and architecture. Here you can shop and stay in fantastic accommodations. It is also the main destination for leisure time seekers.
Local delicacies
One of the things when you have Malawi travel that you can't miss is its local cuisine. Food is a big part of Malawian culture.
Shopping
Malawi offers markets in Blantyre, Zomba and Mzuzu, Lilongwe. Find the stuff that you cant find in your country there.
National parks of holiday destination Malawi
Majete Wildlife Reserve
It hosts the Big Five reserve. Adding this to your holidays to Malawi will make it easier to watch Black Rhino, Buffalo, Zebra, Elephant, and Hartebeest.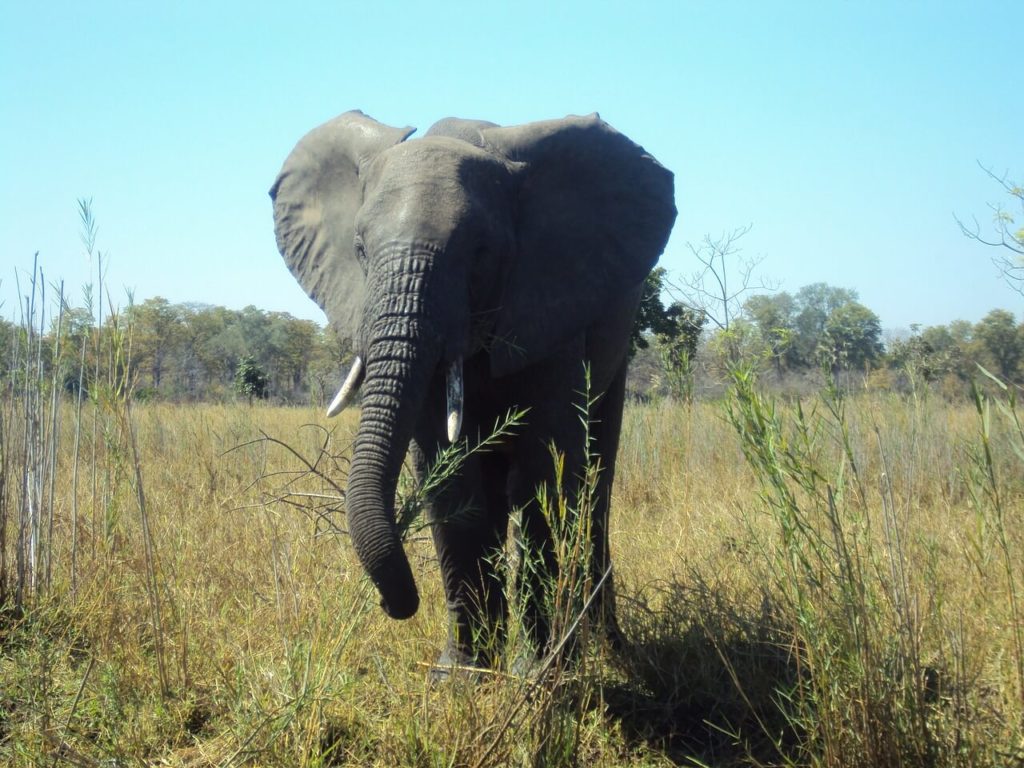 Nyika National Park
The Park covers the whole Nyika Plateau which features the fantastic valleys, hills, and wildflowers. The safari experience is also great here as you can see the Big Five and horseback safaris.
Liwonde National Park
Located in the south of Malawi, the park is a must visit for all visitors. Besides the scenery, you can aspire the animals like elephant, zebra, crocodiles, antelope, and more.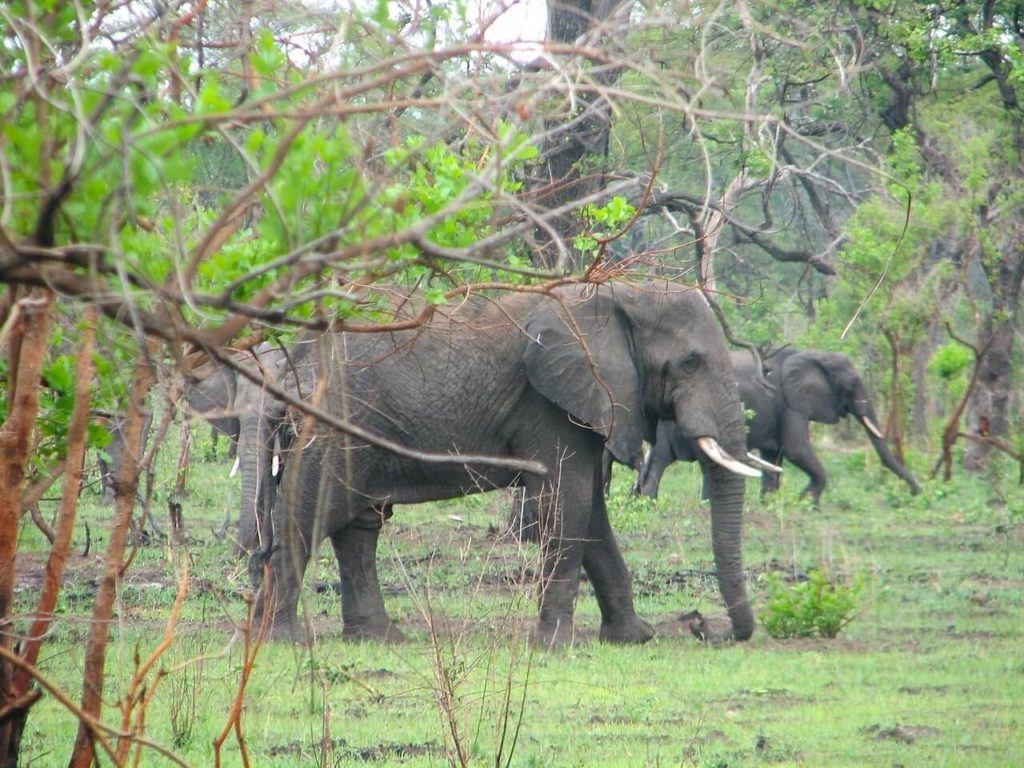 Lake Malawi National Park
Lake Malawi hosts the Cape Maclear. The park is the world's pioneer in freshwater park. The snorkeling experience here will reward you with the abundant freshwater fish sightseeing.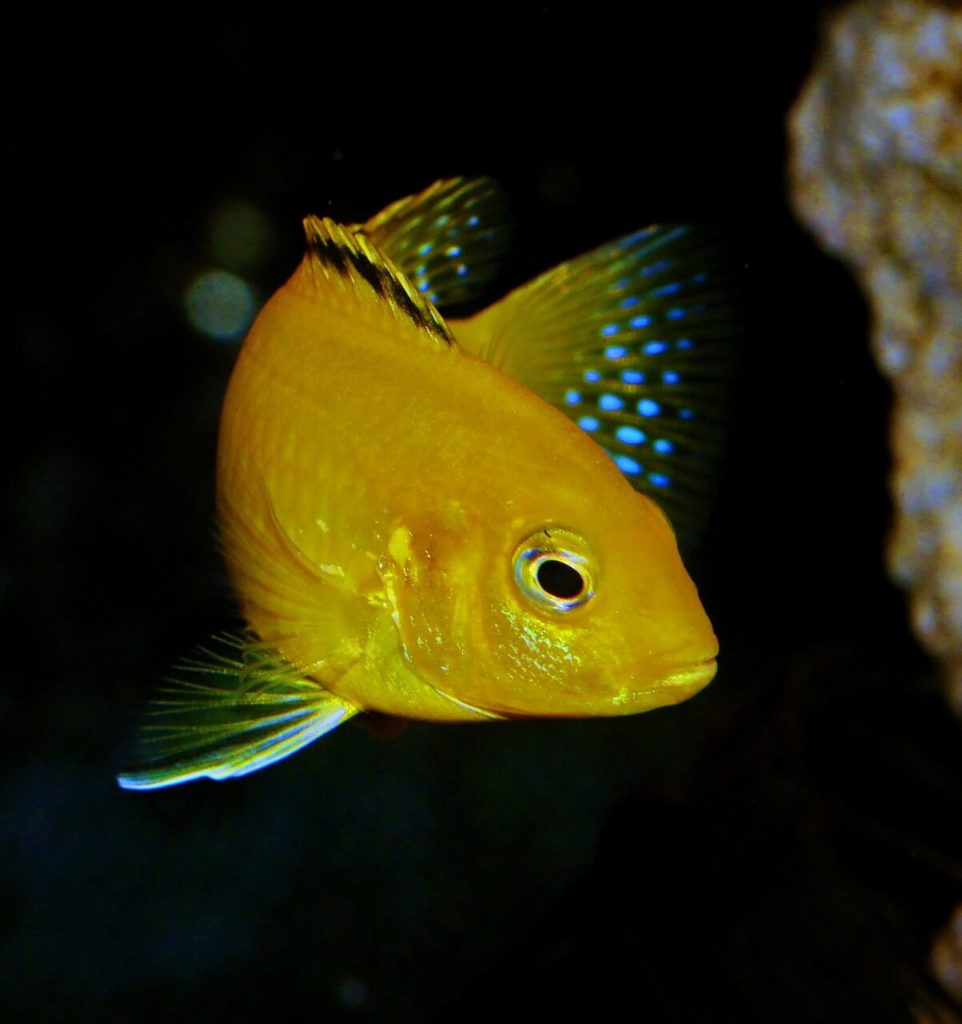 Kasungu National Park
As the second largest national park, it boasts the woodland and bush. You can easily spot hippos there and others such as buffalo, leopard, zebra, serval, jackal, and so on.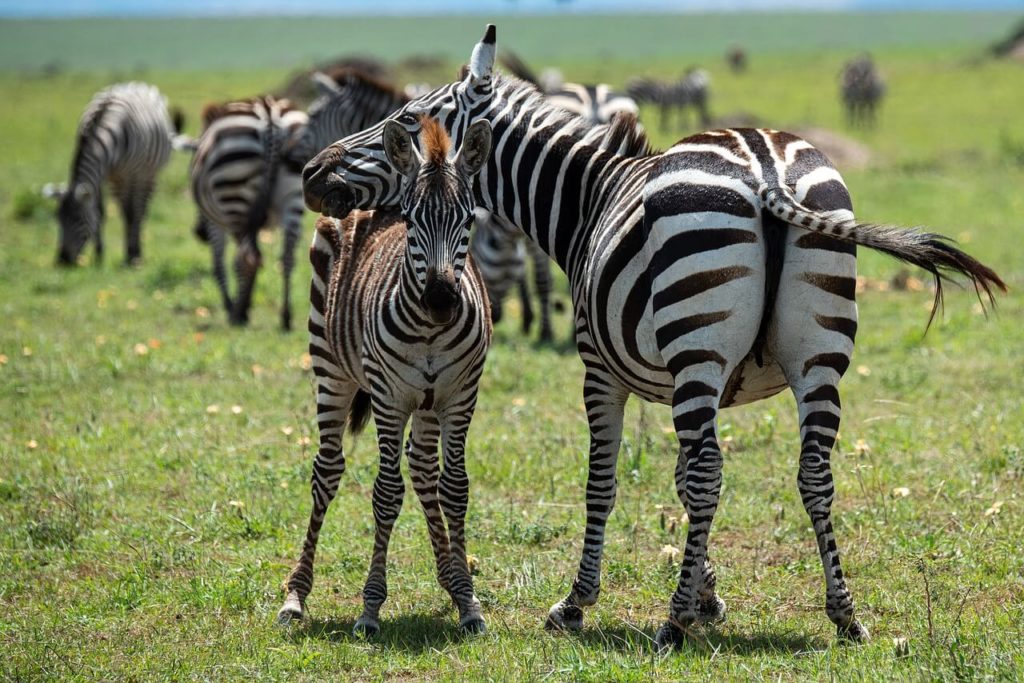 Vwaza Marsh Game Reserve
This Game reserve has such breathtaking view and the good game viewing. Hippos, Elephant, and Buffalo are the main residents in the area.
Lengwe National Park
The core sugar cane production area surrounded by plantations. It's perfect spot for bird watching.
Mwabvi Wildlife Reserve
Although becoming the smallest reserve, the game viewing is absolutely great with the scenery.
Nkhotakota Game Reserve
The largest game reserve in Malawi. Although the roads are not available, you can enjoy it by walking with the help of ranger or guide.
Discover the best holiday destinations in Malawi's major cities on your vacation in Malawi
Lilongwe, Central Region
Blantyre, Southern Region
Mzuzu, Northern Region
Zomba, Southern Region
Kasungu, Central Region
Mangochi, Southern Region
Karonga, Northern Region
Salima, Central Region
Nkhotakota, Central Region
Liwonde, Southern Region
Lilongwe
Lilongwe is the capital city of Malawi. There are two regions in this city: The New City and the Old City. The New City boasts the accommodations, offices, as well as embassies.
Meanwhile, the old city offers your holidays to Malawi with the restaurants, cafes, and markets for window shopping. Here are the attractions in the city that you cannot miss:
Lilongwe Craft Market
Popular of its wood carvings, jewelry, african printed apparels, and many more.
Kamuzu Mausoleum
A memorial history museum which you can stroll around.
Parliament Building of Malawi
Allowed through formal invitation, getting around the building will wow you and your group.
Four Seasons Nursery and Garden Shop
A great one stop center for gardening. You can find a wide array of plants with affordable price here.
La Galleria Africa
Popular boutique that offers African paintings, bags, masks, jewellery, and so on. All made by local artists.
Top places to visit for nature and wildlife of best holiday destinations in Malawi
For the holidays to Malawi makers, they can be pampered with the beauty of the country the moment they arrive. Although you might find few Big 5, Malawi is actually the home of big cats and abundant elephant population. Meanwhile, you can easily spot hippos, antelope, warthogs, zebra, and more. With such presentations, safari experience is absolute here. Malawi government has done such a great job in introducing the conservation and wildlife programs to the world. Many people around the world also have the same reasons to visit holidays to Malawi.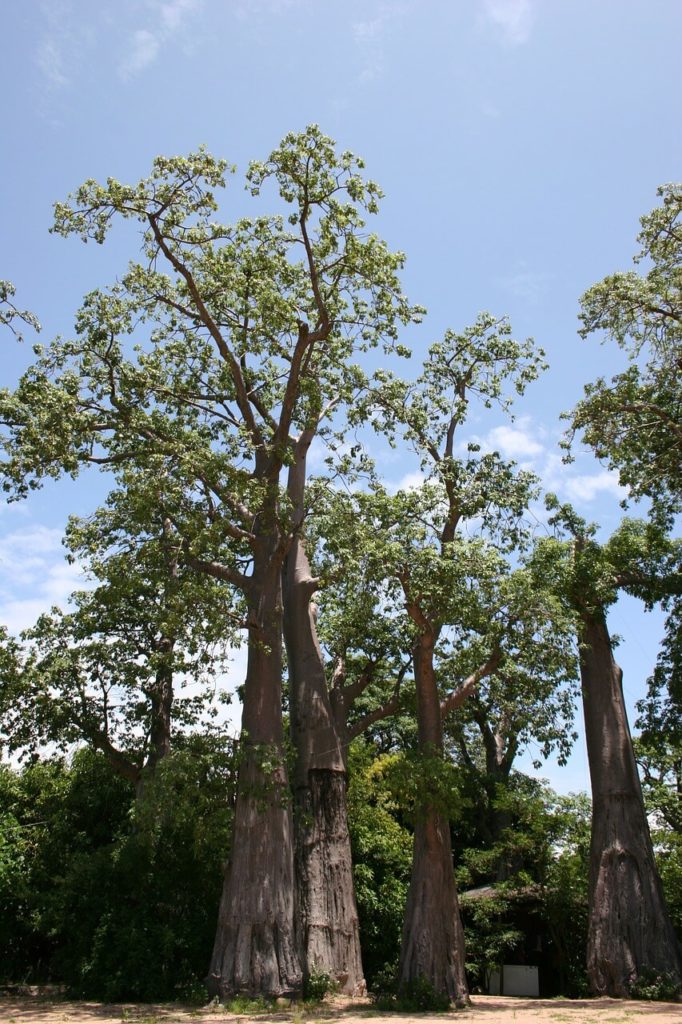 Best holiday destinations in Malawi tourist attractions
Hiking
Malawi's highland areas are the perfect spot for hiking.
Mountain Climbing & Abseiling
For mountain climbers, you can't go wrong with the Mount Mulanje tracks. It will give you such a rewarding experience.
Bird Watching
The small country size does not make it unwanted. It has perfect spots for bird watching. There are over 500 bird species ever recorded here. Don't miss the opportunity to get the snapshots for you.
Fishing
Fishing is one of the most favorite leisure activities in the country. The Lake Malawi offers 400 species of fish.
Sunset On Lake Malawi
Such a laid back experience. A great idea to impress your significant one.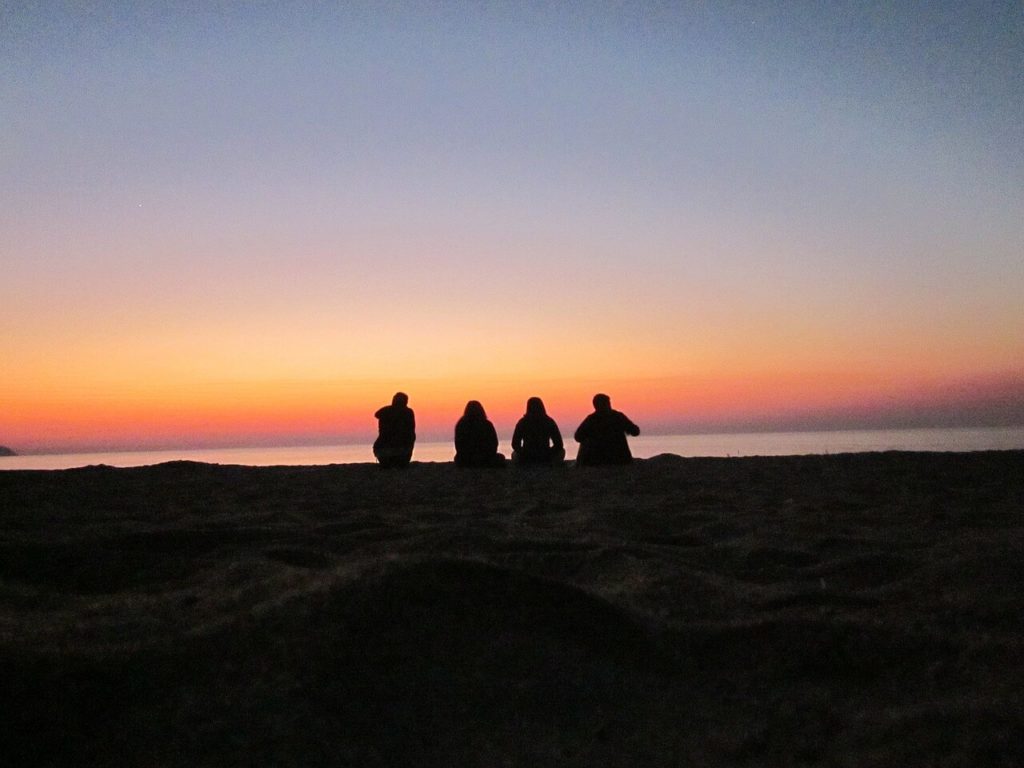 Other attractions of holiday destinations in Malawi
Liwonde National Park
Wildlife Reserve
Lake of Stars Music Festival
Casa Rossa
Ad Lib
Mandala Cafe
Casa Mia
Huntingdon House
Lilongwe Wildlife Centre
Four Seasons Centre
Koko Bean
L'Hostaria
Cultural & Museum Centre Karonga
Kamuzu Mausoleum
21 Grill on Hanover
Macondo Camp
Chamare Museum
Kaya Papaya
Ama Khofi
Gecko Lounge
Nyika National Park
Kungoni Centre of Culture & Art
Cathedral of St Peter
KwaHaraba Art Gallery and Cafee
Lake Malawi National Park
Safari Beach Lodge
Malipenga Dance Season
Central Africana Bookshop
Mandala House
Kapachira Waterfalls
Manchewe Waterfalls
Sailing
Snorkelling
Scuba Diving
Boat Trips
Horse Riding
Cycling & Mountain Biking
Kayaking
Food & drink in the holiday destinations in Malawi
Here are the popular foods that you can find in the holiday destinations in Zambia:
Chambo – Tilapia fish which originated in the country
Nsima – A staple food made of ground corn served with meats or veggies.
Kachumbari – Tomato and onion salad
Mochi – Bread made of bananas
Kondowe – meal made of cassava flour and water. Served with fish.
Speaking of the drink, the most popular one is the tea. you can find this menu in all of the restaurants, cafes, and food stalls in the country. How about something stronger for your holidays to Malawi? Then you can easily find beer in the country. The popular one is Carlsberg beer. Drinking age is 18. so, you will want to get assured first.
Tipping is not expected. But when you do, the staff will appreciate it much.
Best time for visiting the best holiday destinations in Malawi
Before going further, you will want to see the climate of the country first. Malawi is having the sub-tropical climate. The country is relatively dry and seasonal. The warm-wet season happens from November to April. Hot and dry season happens from September to October with average temp between 25 to 37 degrees celsius. The climate here is basically friendly all year long. But if you are not fond of the heat, we suggest you come to holidays to Malawi in the warm-wet season months.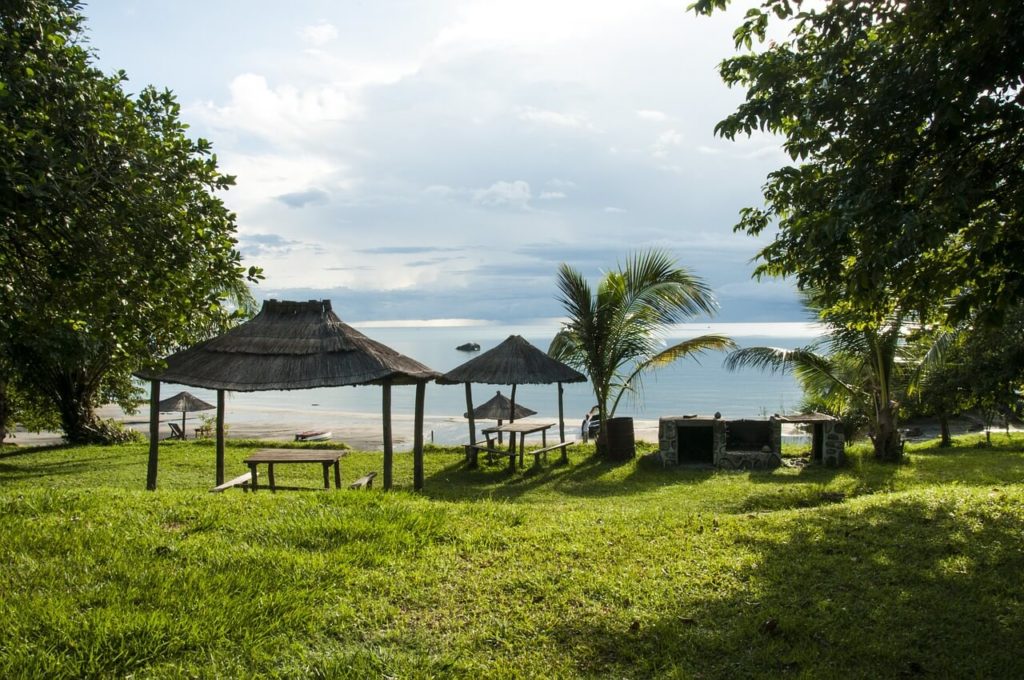 How to get to your holiday destinations in Malawi
Here are the airport for your arrival and departures:
Malawi Airports
Chileka International Airport
Kamuzu Lilongwe International Airport
Travelling in Malawi: Bus, train and flights
By Air
Mostly, the international travellers who go to holidays to Malawi arrive at Kamuzu International Airport in Lilongwe. Then Chileka International Airport in Blantyre is also viable although you can also use it for local transports. Finding domestic and cheap flights to Malawi is easy – click here to find the lowest available airfares.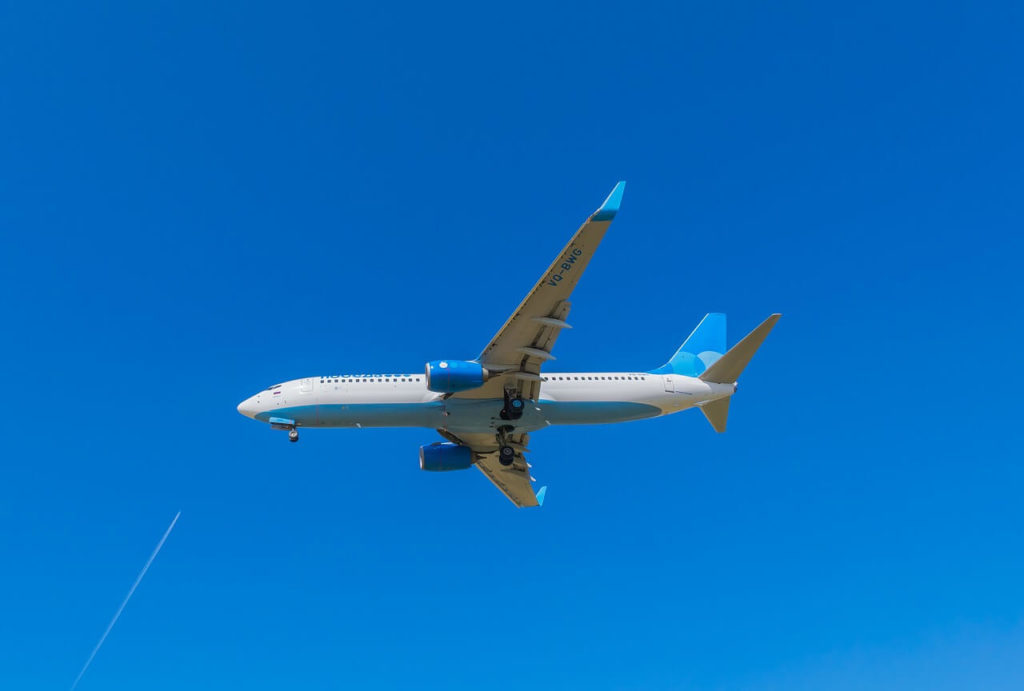 By Bus
Minibuses are operating in common roads in Malawi. If you want to get around the cities and towns, using the minibuses can be the most affordable way.
By train
The direct train lines to Mozambique. The service ends in Zambian border. There is no railway to Tanzania.
Entry requirements of holiday destination Malawi
You will need to use the passport as your international identification.
Visitors will need a visa to enter Malawi. You will need to fill in the application and submit it to the Malawi High Commission website. It is recommended to get a visa before arriving. You can get a visa on arrival at any port of entry. However, the process might be tedious. So, it is much better to prepare the visa in advance. Contact your Malawi travel agent for further information.