You can't go wrong to decide to visit the best holiday destinations in Uganda in the next journey. Uganda other name is "the pearl of Africa". This nickname was proposed by Winston Churchill because the country boasts a lot of things in tourism sector.
Uganda has such rich natural diversity, inspiring cultural offers, as well as heart-warming locals. Not to mention that it always brings up the fantastic journey to the tourists because of its tourism offers. Uganda have a friendly game of pool, natural wonders, and the amazing wildlife. The holiday experience in Uganda is distinct and unique so that you won't find anything else like this.
Along with ample accommodation, the place lets you be their fellow guests.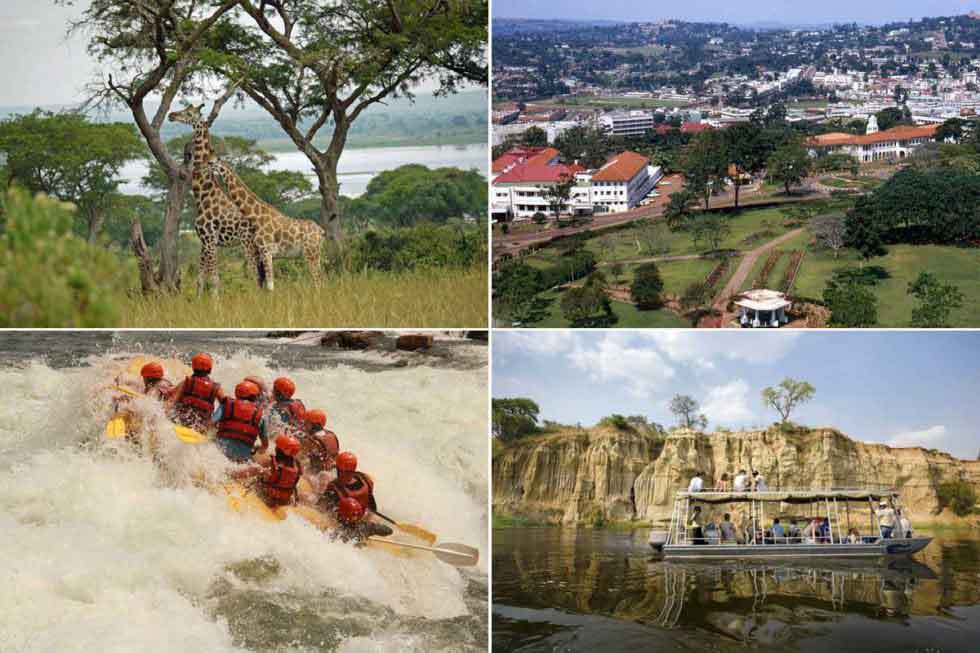 Facts and figures of holiday destination Uganda
Area: 241,038 km2 (93,065 sq mi)
Population: 44,365,834 (2019 est.)
Languages: English, Swahili
Religion (2019 est.) : 84% Catholic, 13% Muslim, and 3% practices traditional indigenous beliefs.
Population density: 157.1/km2 (406.9/sq mi)
Administrative Capital: Kampala.
Kampala has about 1,353,189 (2019 est.)
Currency: Ugandan shilling (UGX)
Vehicle registration: UG
International dialing code for Uganda: +256
Form of government: Unitary dominant-party semi-presidential republic
Largest city: Kampala
Public Holidays: New Year's Day – 01 January
NRM Liberation Day – 26 January
International Women's Day – 8 March
Good Friday (exact day varies)
Easter Monday (exact day varies)
Labour Day – 1May
Martyrs' Day – 3 June
National Heroes' Day – 9 June
Eid al-Fitr (end of Ramadan, exact day varies)
Independence Day – 9 October
Eid al-Aduha (Feast of the Sacrifice, exact day varies)
Christmas Day – 25 December
Boxing Day – 26 December
What more should a boss know a
Emergency numbers: Police/fire/ambulance from landline: 999
Mobile phone; Police/fire/ambulance from: 112
Time zone: UTC+3 (EAT)
Entry requirements: Visa and valid passport
Power: 240 V, 50 Hz, G
Driving side: left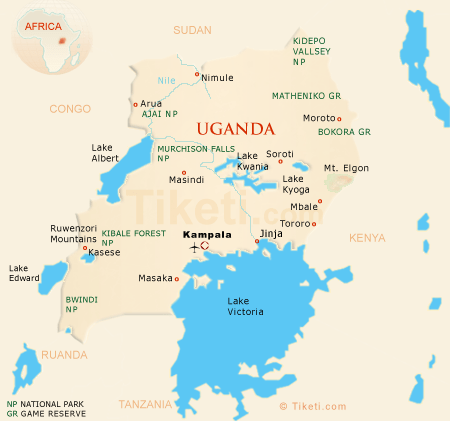 History of holiday destination Uganda
Buganda Kingdom was the ascendant dynasty of the country long before the Europeans arrival in the 19th century.
Then folks from many countries came to Uganda to trade. Market were dominated by muslim traders from Indian Ocean coast. Bugandan became a British Protectorate in 1894.
Long story short, the country accomplished its independence in 1962.
Winston Churchill dubbed this country as the Pearl of Africa in his visit back in 1907.
Speaking of Uganda culture, it is one of the most vibrant countries in Africa. However, the religions are mainly Christian, which consists of 84%, 13% muslim with remaining folks are Hindustant, Judaism followers, atheist, and traditional religions.
Having Uganda holiday can make you feel like at your second home. The Ugandans are warm, welcoming, and friendly. It is easy to understand the social convention in Uganda. No matter how long you visit Uganda, you will attain such wonderful experience with the locals.
Hand shaking is common. Most of the locals know "Hello" but you can also say "Jambo" to get you closer to them.
In your safari in Uganda holidays, it is important to understand the official language. But your safari in Uganda holidays will be easier because English is the official language. The remaining spoken languages are Luganda, Swahili and other Bantu languages.
Highlights of best holiday destinations in Uganda
UNESCO World Heritage Sites in Uganda
Tombs of Buganda Kings at Kasubi
Located at Kampala district, the agricultural site represented the craftships of traditional methods. The tombs are unique. the main building is accessible. You will see the amazing architecture which is worth to save in your memory. The site is spiritual center of Baganda. Here is where the traditional and cultural practices documented and preserved by the developers.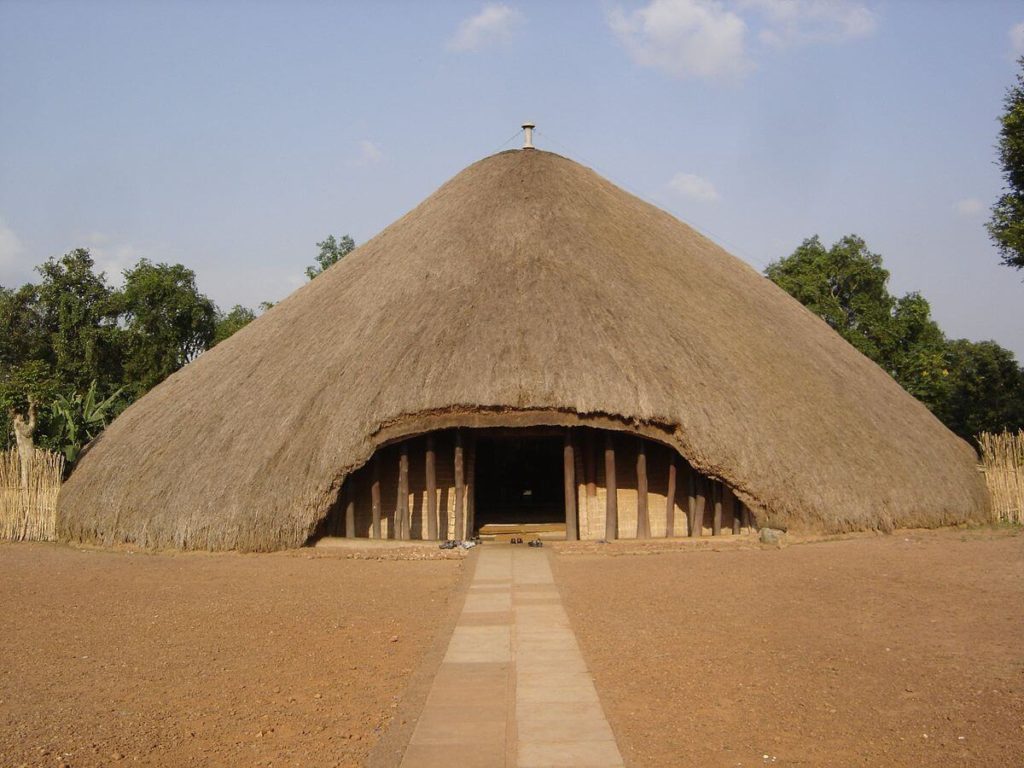 Bwindi Impenetrable National Park
Your safari holiday won't be complete without visiting Bwindi Impenetrable National Park. It boasts more than 160 species of trees and ferns. You can easily spot endangered species including mountain gorilla. The mountain gorilla is well protected by the community. you can have a fantastic uganda travel by seeing how wonderful these creatures.
The diverse rainforests are the real proof of the magnificent nature which started over 25,000 years ago. The mist-covered hillsides will bring you to another world.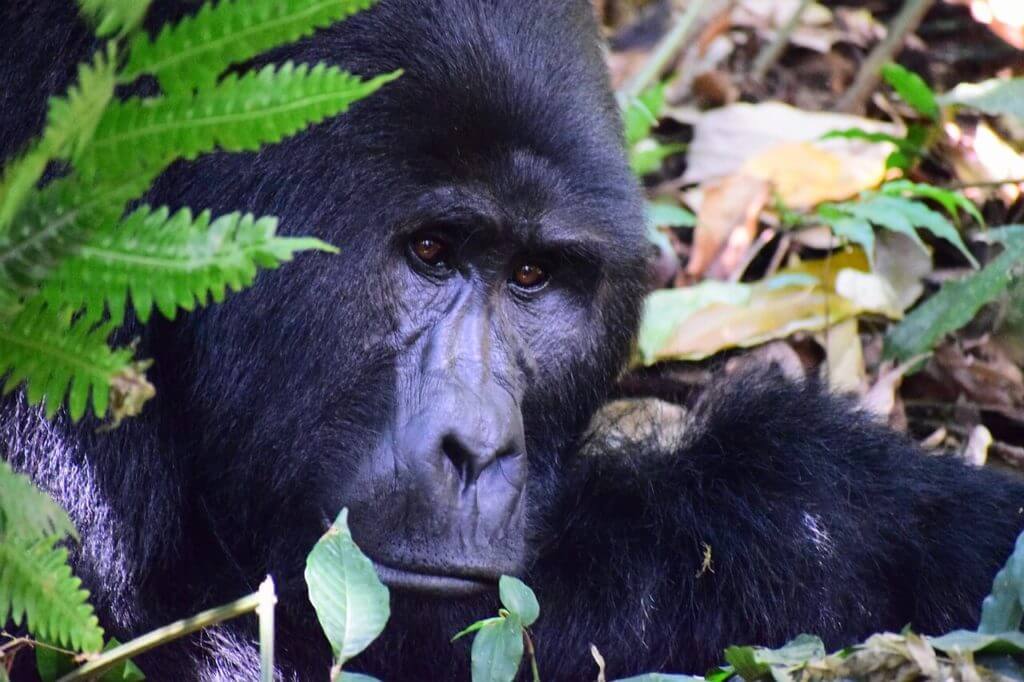 Rwenzori Mountains National Park
The Rwenzori Mountains National Park offers the fantastic nature wonders. Set your tour here and you will never regret it. It features the beautiful alpine spots, waterfalls, glaciers, etc. Flora lovers will love to visit this since you can see giant heather easily here.

Besides the heritage sites above, these sites are in the tentative list:
Bigo Bya Mugyenyi
Kibiro
Ntusi
Nyero
Mgahinga Gorilla National Park
Other top attractions:
Chimpanzee Trekking – Have a great opportunity to spot the fun creature in the forest of Kyambura
Gorilla trekking – Who doesn't love to see this animal in their uganda travel? Uganda hosts around 800 gorillas. If you're lucky, you will spot them.
Ishasha – It is a great destination for wildlife lovers. Take your safari journey to see tree climbing lions and topics.
Kinbale forest – It is a wonderful place for safari lovers. Within the national park, it hosts five dozens of mammal species including 13 rare primates.
Queen Elizabeth NP – if you are bird species lovers, add this to your uganda travel agenda. You will have the chance to enjoy the safari experience with 600 species of birds.
Source of the Nile
Nile has been fascinating many people around the world. The longest river in the world offers such wonderful spectacle. But that's not it in your uganda holidays. You can also get involved by having some white water rafting and game Uganda holidays.
National parks of holiday destination Uganda
Queen Elizabeth National Park Safari in Uganda
Located in western Uganda, there's always a reason to go to this safari destnation because of its excotic wildlife including 95 species of mammals, chimpanzees, leopards, lions, hippos, and elephants.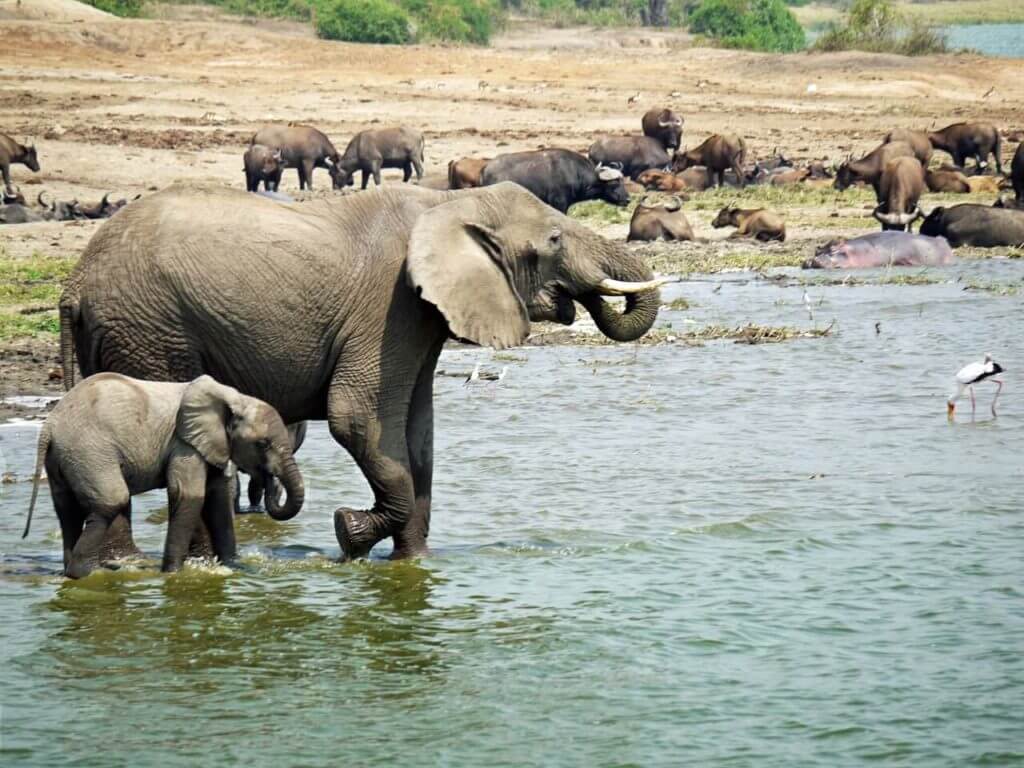 Rwenzori Mountains National Park Safari in Uganda
It hosts breath-taking landscapes which consists of waterfalls, glaciers, flora and fauna.
Lake Mburo National Park Safari in Uganda
It is a big gem in the country. The safari experience is the thing here. Consider taking your time to aspire the life of 350 bird species and the fantastic animals like zebra, eland, impala, buffalo, oribi, leopard, hippo, hyena, and many more.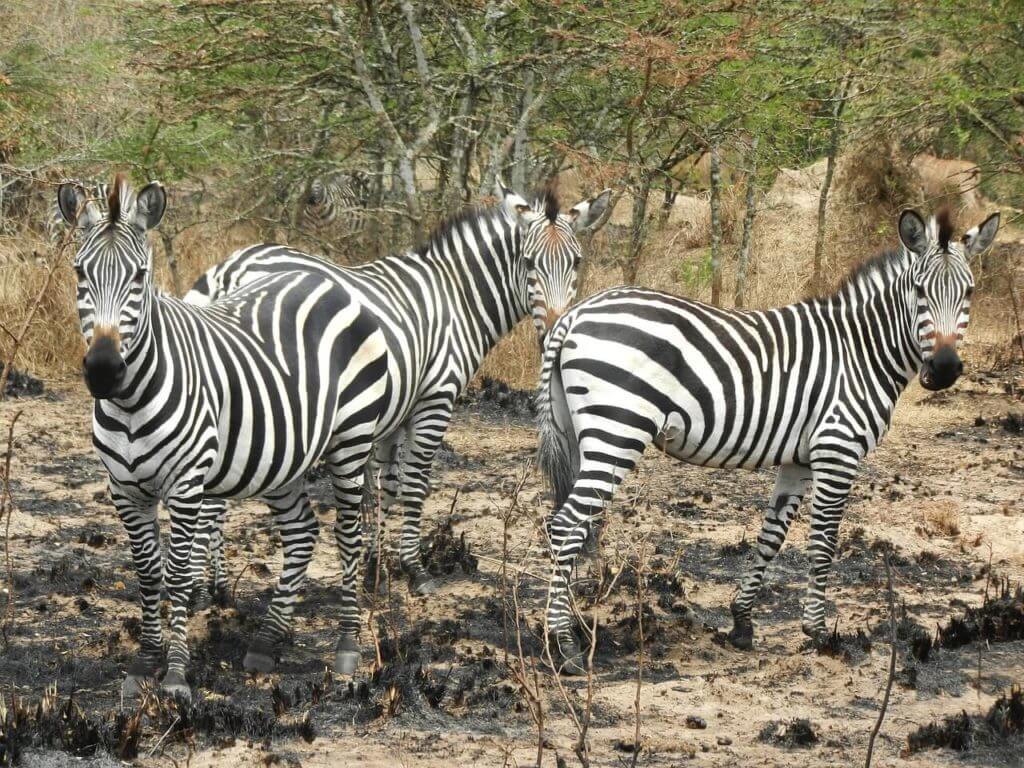 Bwindi Impenetrable National Park Safari in Uganda
Listed in the UNESCO World Heritage Site, it hosts tons of fantastic species.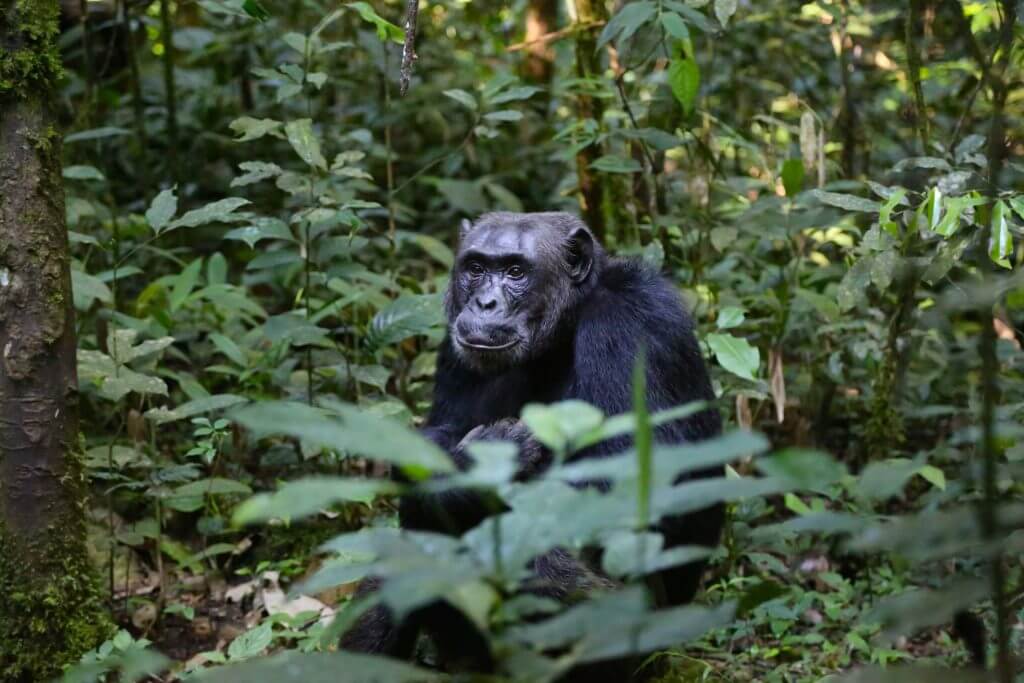 Semliki National Park Safari in Uganda
The lowland tropical forest is a great safari destination. It hosts monkeys, chimpanzees, elephants, and so on.
Mgahinga Gorilla National Park Safari in Uganda
If you are fond of safari, you will want to visit this. Don't miss the sights of rare mountain gorillas and endangered golden monkey.
Discover the best holiday destinations in Uganda's major cities on your vacation in Uganda
Kampala
Kampala is the largest city in Uganda. Despites the crowds, folks are amazing and welcoming. It is also the great tourism destination which presents you with:
National Theatre
Uganda Museum
Nommo Art Gallery
St. Mary's Cathedral, Rubaga
Namirembe Cathedral
All Saints Cathedral
KCCA Katale/ Nakasero Market
Uganda National Mosque
Kabaka's Palace
Wamala Tombs
Independence Monument
Parliament of Uganda
The Hindi Temple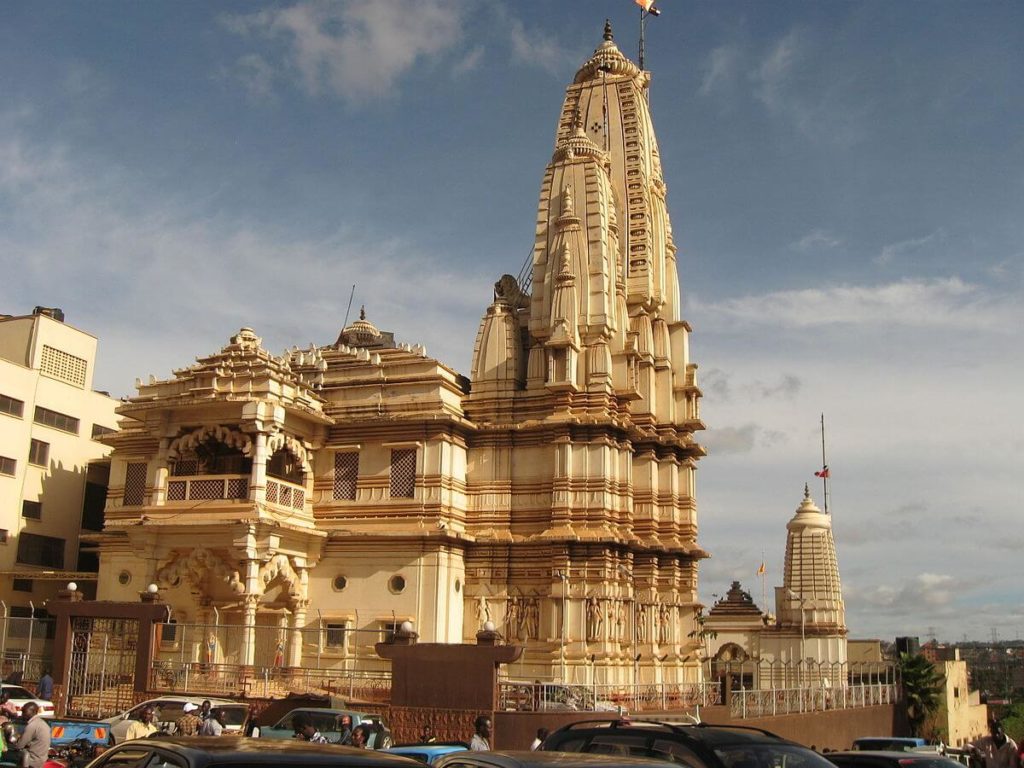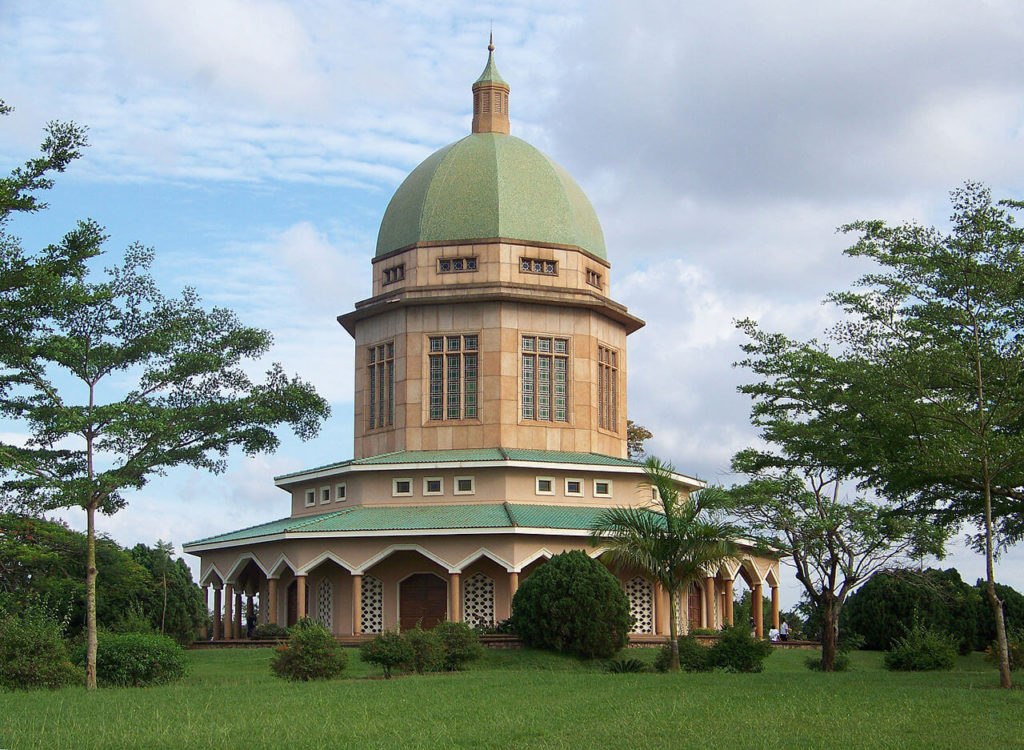 Sir Edward Muteesa II Monument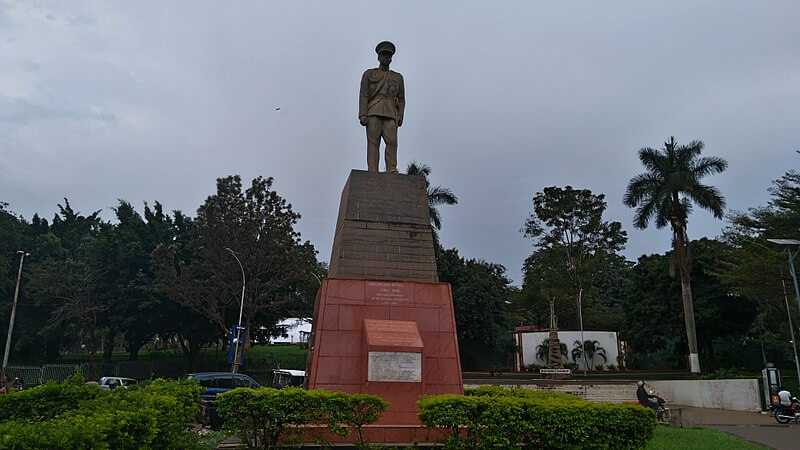 Getting around in the city has never been easier in the uganda safari tours. You can rely to Bus Rapid Transit System in order to relieve the traffic congestion. BRT or Bus Rapid Transit system in the Kampala can help you to travel in the city of Uganda easily. In case you only have a few days to visit in Uganda, the BRT can help you to save a lot of time and effort to complete your uganda safari tours. However, this BRT or Bus Rapid Transit system is still in development.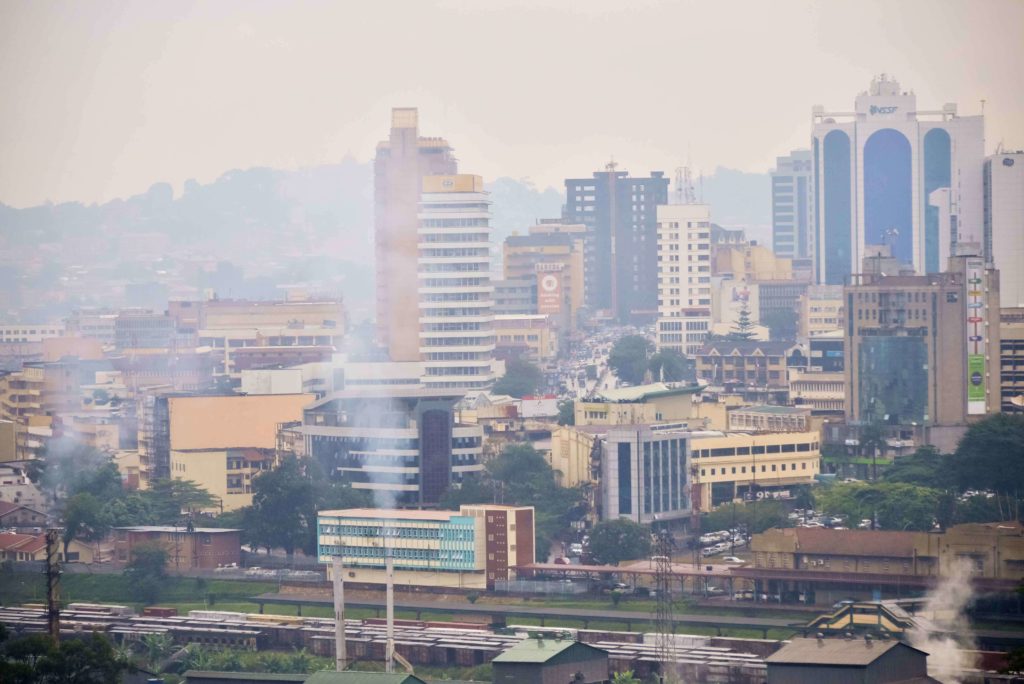 Nansana
Kira
Makindye
Mbarara
Mukono
Gulu
Lugazi
Kasese
Masaka
Highlight of various Uganda's national parks
Ecotourism and nature conservation is the focal point of safari in Uganda. Wildlife lovers always have reasons to visit the country for its safari experience.
If your focus is on nature, wildlife, and safari experience, your safari in Uganda will never be short in Uganda. The country hosts eleven national parks which are providing you with the opportunity to enjoy game viewing and safari experience.Don't worry about the safety. In each national park, there are patrols dispatches to protect the areas and the tourists.
This national park hosts half of the world's mountain gorillas, which is also the reason that it has been slated as one of the best wildlife sanctuaries.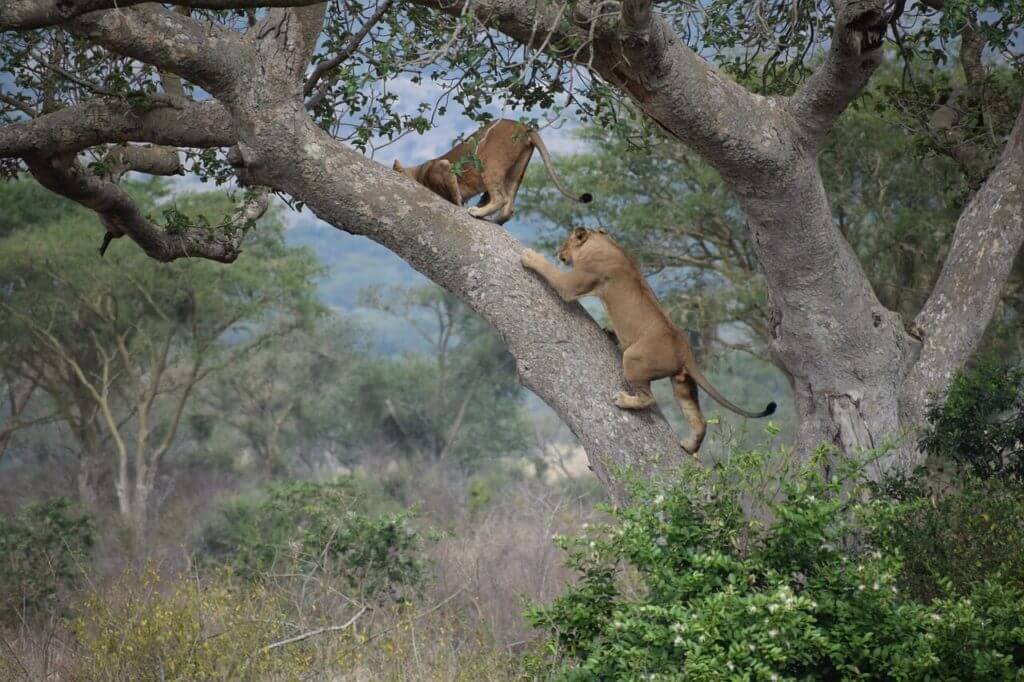 Activities of best holiday destinations in Uganda
There are a lot of things to do in Uganda while you are on leisure time. One of them is a city tour sights.
Dream tubing on the Nile River
Cultural Tours
Chimp Tracking
Kayaking & Canoeing Activities
Ballooning Safaris
Bungee Jumping
Jet Boating
Quad Biking
Family Float
Horse Back Riding
Sport Fishing
Zip-lining
Golf Safari
Mountaineering and Hiking
Sempaya Hot Spring
Kitagata Hot Spring
Amoropii Hot Springs
White Water Rafting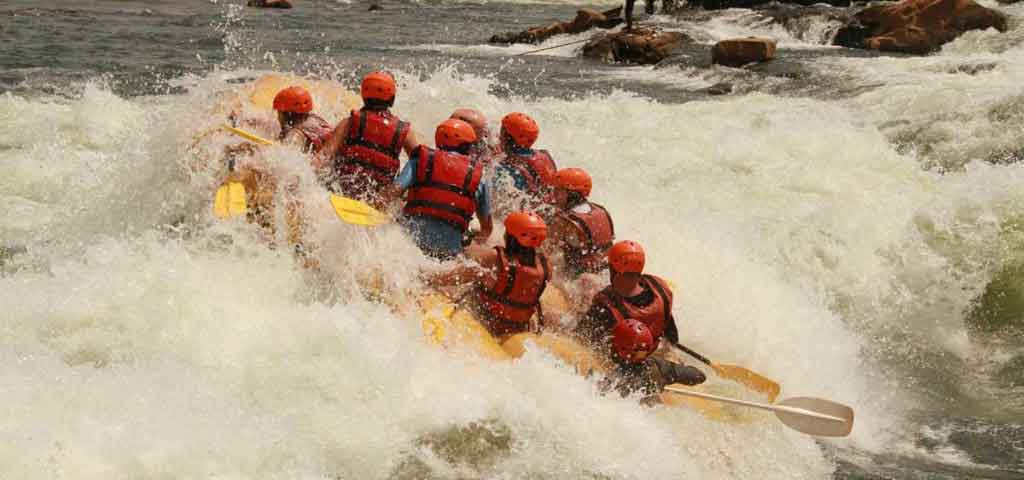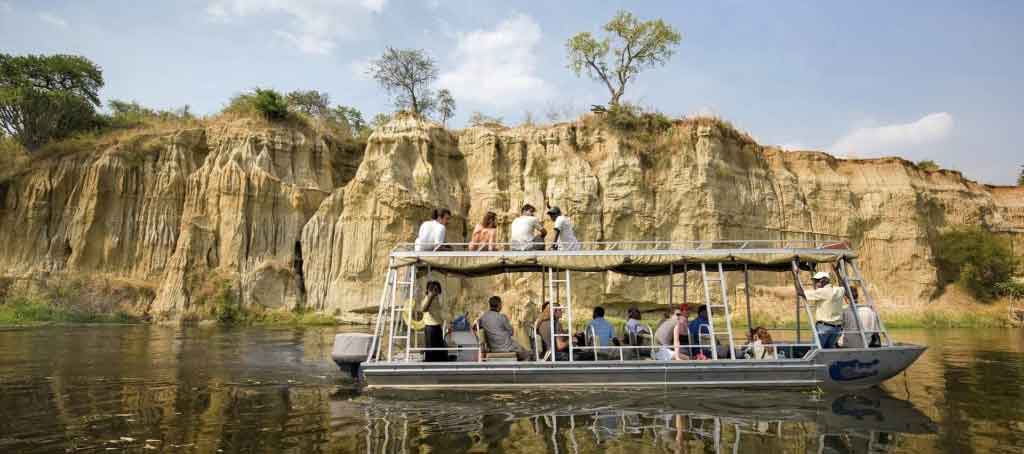 Uganda National Cultural Centre
Taking the city tour in Kampala will give you the opportunity to enjoy the Uganda holidys from different sides. It is the place in which you can aspie the cultural heritage of the country in many mediums. If you are with kids, it is a perfect tour to entertain and educate them with the theatre and film.
Parliament to Uganda
It is an interesting site to kill your leisure time. You can enter the building and have your local guide explains. You can also see the government in action. It is a different sight of your safari in Uganda.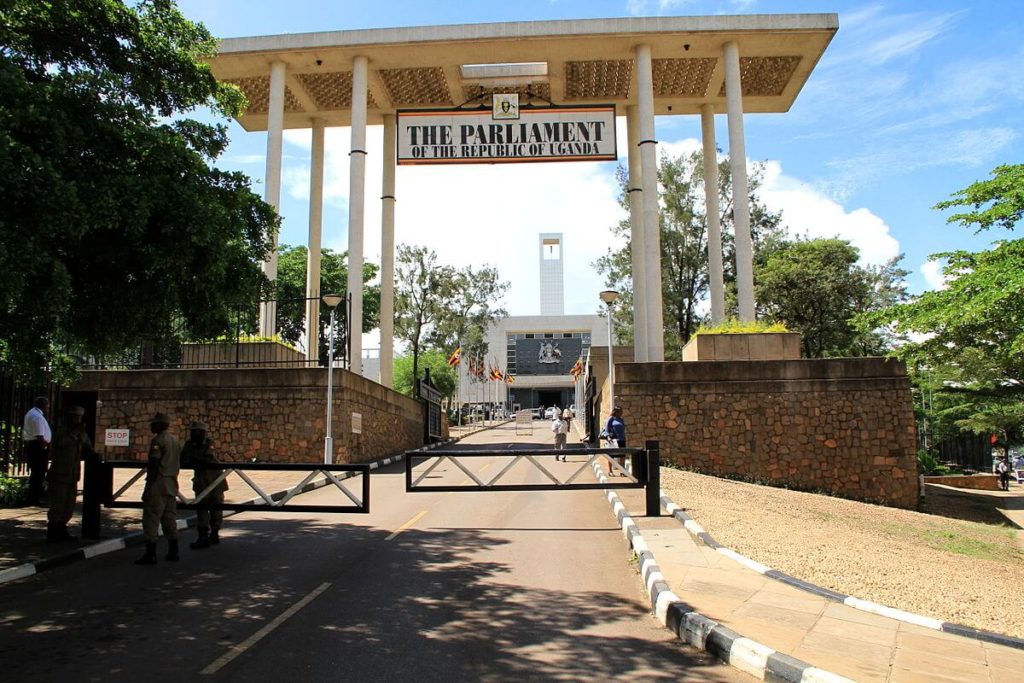 War memorial
Kampala has is war memorial. the monument which stands at the Constitutional Square surrounded by stalls and centers. Strolling around will be worth your leisure time.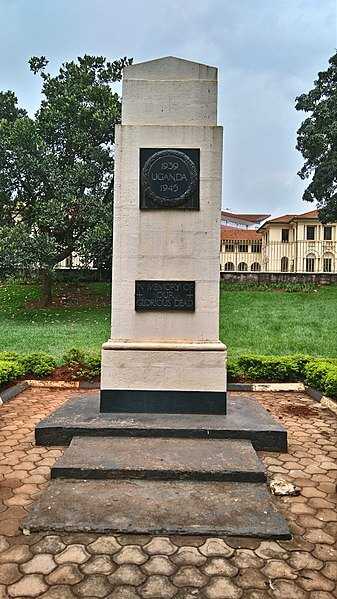 Food & drink of holiday destination Uganda
Eating and drinking in Uganda is straightforward and easy. Your safari in Uganda will be fun and memorable by tasting delicious foods in the country. In Kampala, for instance, you will find a lot of large and small restaurants. The first-class hotels also provide the delicacies. International foods are easy to attain. But if you are interested to try the local delicacies, you can easily find some african restaurants there.
The best Ugandan cuisine you need to taste is plantain or Matoke steamed banana wrapped in banana leaves. The other meals are meat, fish, veggies with peanut sauce, and so on.
You can easily find wine, beer, spirits, and coffee in the most restaurants.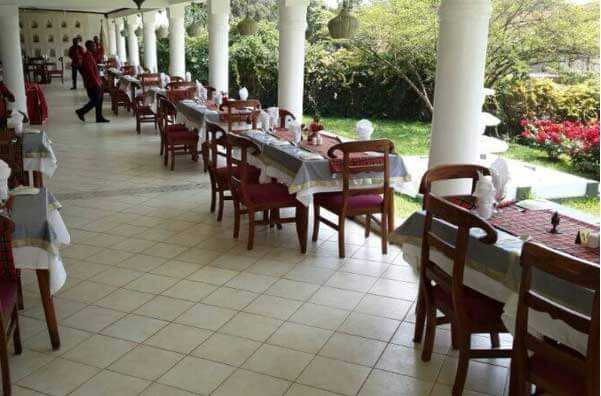 Best time for visiting the best holiday destinations in Uganda
The destination Uganda is mostly warm tropical. The temperature ranges between 25-29 degrees celsius. You can expect cooler weather in the mountainous area. From December to February, your uganda safari holidays will be hotter than other months.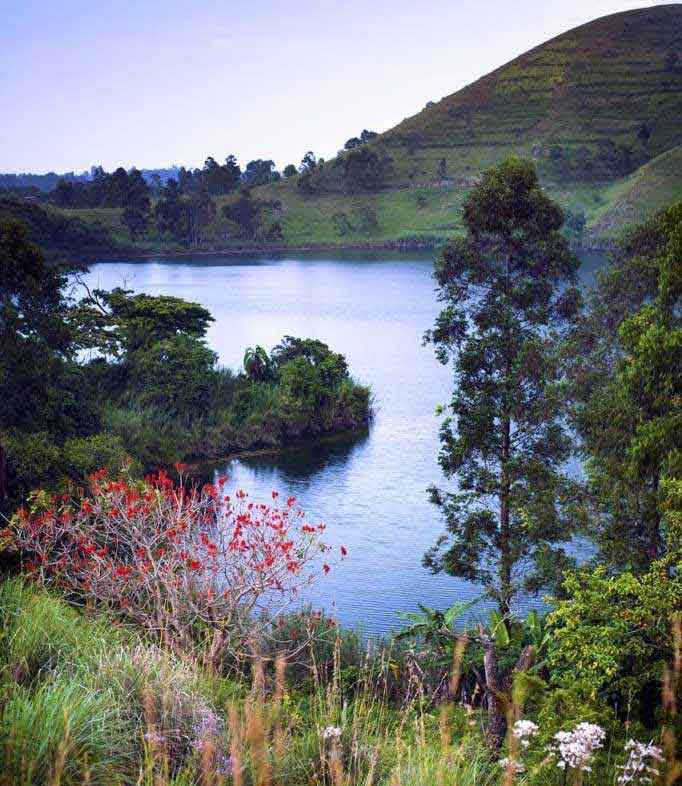 How to get to your holiday destinations in Uganda
Kampala Arrivals – Hoima International Airport – New airport construction is already in advancing stages and is proximated to be fully complete by 2022.
Entebbe Airport Arrivals – Entebbe International Airport.
Travelling in Uganda: bus, train and flights
Flights
There are three main flights which operate in the Uganda: Fly Uganda, Eagle Air, Aerolink. These airlines have been working with the renowned travel apps. You should easily find cheap flights to Uganda and domestic flights from one city to another and buy online tickets for your Uganda holidays.
Bus
Domestic Bus Travel is affordable and simple to book. However, the fixed routes might limit you to reach certain places. Make sure you read the information before getting to your Uganda holiday.
Train
The rail of Kampala – Namanve is operating with fixed schedule. Read the schedule and be on time so that you won't miss the tour.
Entry requirements of holiday destinations in Uganda
Visas can be obtained online or on arrival if your country is on the list. But if you are not, then you will need to contact your tour agent to fix it for you. As usual, active passport for six months is required as your international identification.
Discover the best holiday destinations in Uganda activities and things to do in your Uganda holidays.