Ghana is a friendly country. It is a no-brainer destination wherein all types of travelers can take Ghana Travel as memorable experiece. If it is your first time to come to Africa, it won't be a problem at all since you will be glad when the locals welcome you with a warm attitude.
Ghana travel industry has been growing rapidly. What you saw last year from Ghana travel tourism pictures can be different from this year's condition. There is no sign that the growth from stopping.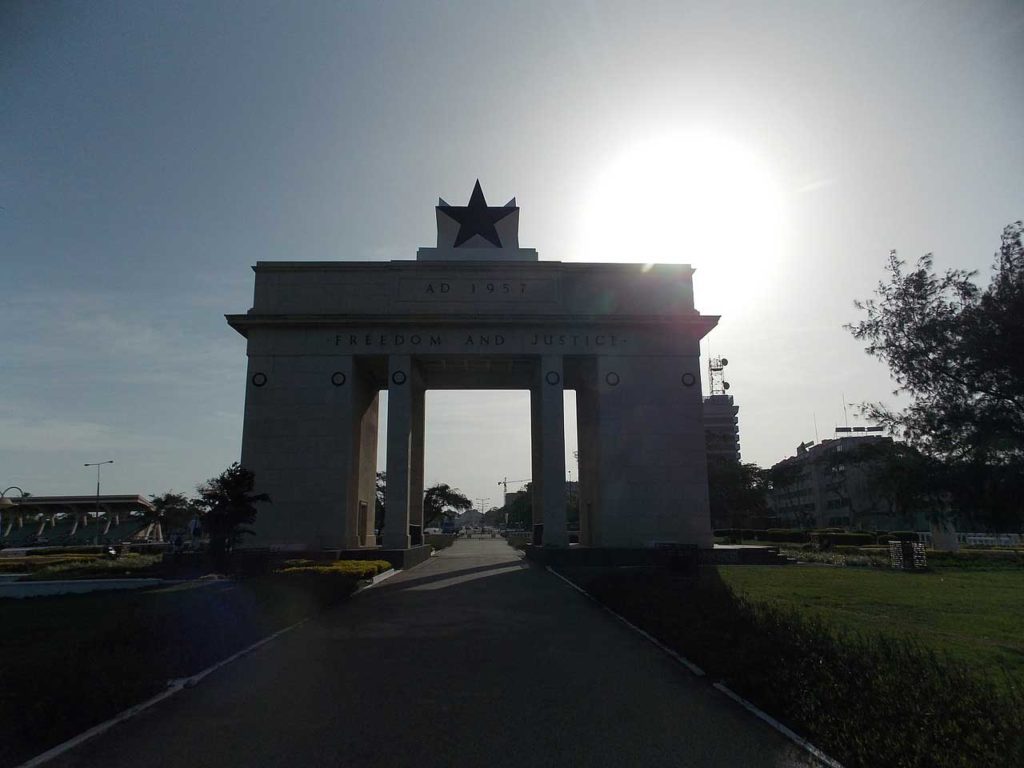 Facts and figures of holiday destination Ghana
Area: 239,567 km2 (92,497 sq mi)
Population: 30,435,636 (2019 est.)
Languages: English
Religion (2010 est.) : 74.9% Catholic, 15.8% Muslim, and 4.9% practices traditional indigenous beliefs.
Population density: 101.5/km2 (262.9/sq mi) (103rd)
Administrative Capital: Accra.
Accra has about 1,963,264 (2019 est.)
Currency: Ghanaian cedi (GHS)
Vehicle registration: GH
International dialing code for Ghana: +233
Form of government: Unitary dominant-party presidential republic
Largest city: Accra
Public Holidays: New Year's Day January 1
Independence Day March 6
May Day (Workers' Day) May 1
African Union Day May 25
Republic Day July 1
Farmer's Day December 7
Christmas Day December 25
Boxing Day December 26
Emergency numbers: Police Hotlines: 191, Fire Department: 192/999
Emergency: 193
Time zone: UTC±0
Entry requirements: Visa and valid passport
Power: 230 V 50 Hz D / G
Driving side: left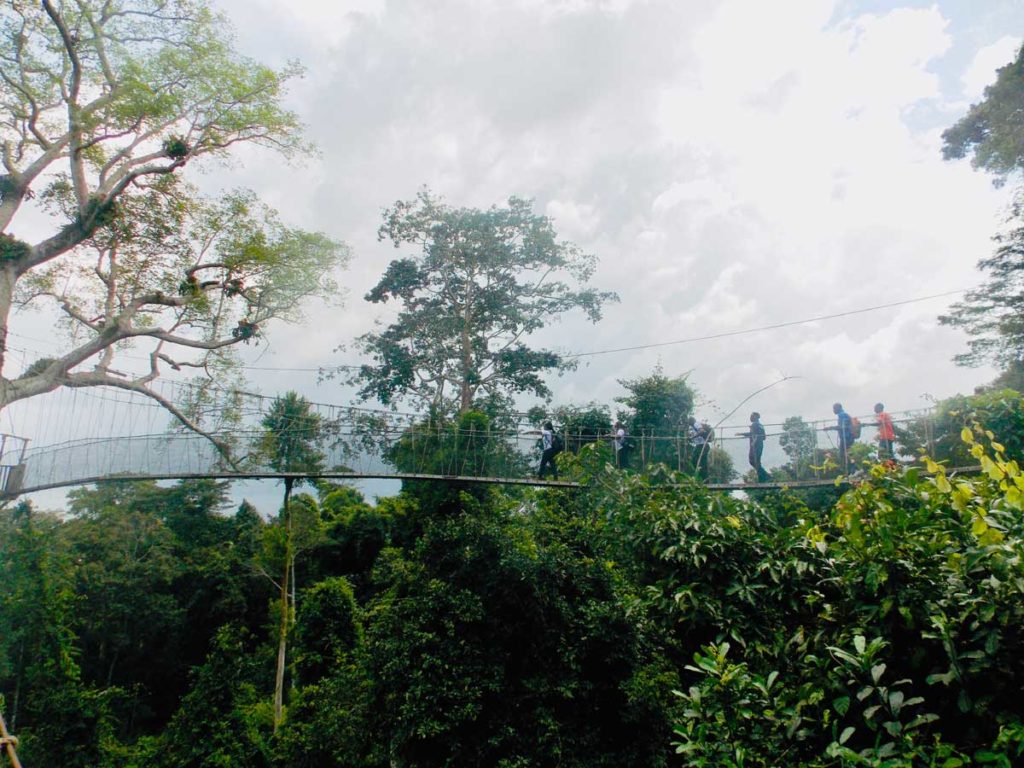 History and culture of holiday destination Ghana
Ghana, "Warrior King" is derived from the gold-trading empire which dominated in the West Africa territory from 4th to 10th centuries.
Prior to its sole independence on 6 March 1957, the area was slated as Gold Coast. It has such ample volumes of gold mines. The arrival of Portuguese also triggered by the country's amazing gold.
Then in 1874, the Gold Coast became a British colony. In 1957, the first back African country attained Independence. At that time, it was the independent state of Ghan. Since then, the country had been developing fast under Kwame Nkrumah as president. But in 1966, the civilians decided to coup because of his dictatorship. The coup was led by Rawlings. the democratic election won by Rawlings back then in 1992. he was re-elected in 1966.
Although religion has been the strong principles for the Ghana folks. The freedom of worthp aspired by all people in the contry. About 71% of Ghanaians are Christian, while 18% of them are Muslim.
Although local Ghananian languages are widely spoken, the official language is English.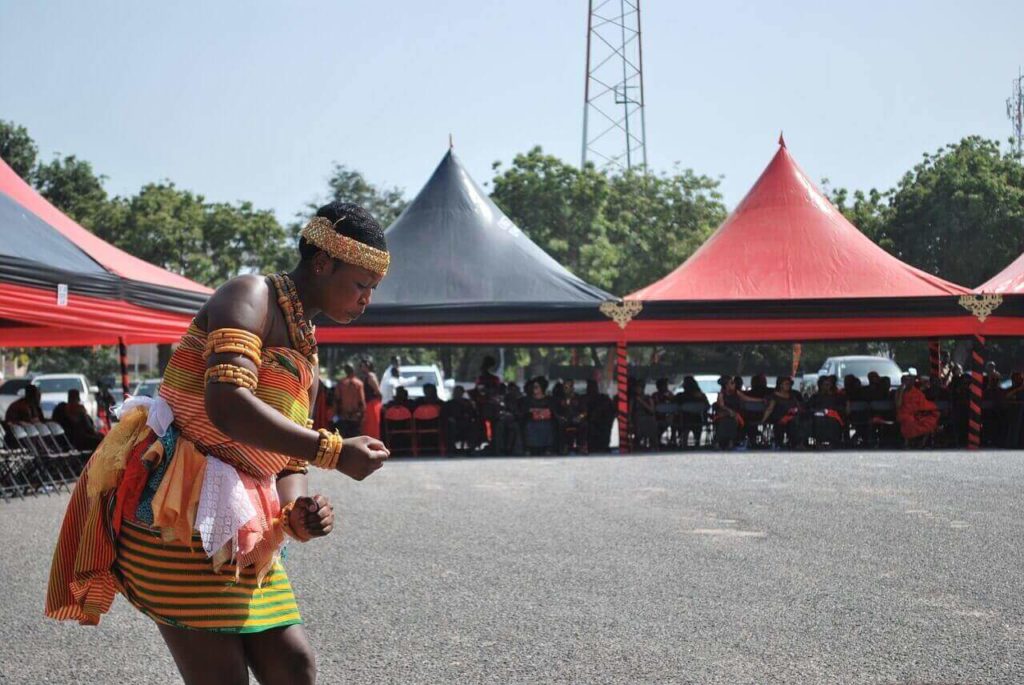 Highlights of holiday destination Ghana
Cape Coast was the center of all business in the country. It has a long history recorded from the colonial days through the slave trade to nowadays. With such vibrant backgrounds, it has become one of the most colorful areas in the country. It hosts numerous tourist sites, monuments, and historic properties.
The fishing community came with the descendants. Although many of them have gone to other cities for work or school, a small pool of community is still appreciating the tradition and culture.
Besides the highlight above, there are also many other Ghana travel highlights that you can't miss such as Kakum National Park, Cape Coast Castle, Fort William, Cape Coast Centre, Kotokuraba Market, and many other recreational centers.
Holiday destination Ghana tourist attractions
Mole National Park Safari
It offers you a rare experience in close encountering gigantic elephants. Besides, you will also come across the baboons, water bucks, antelopes, warthogs, and many more.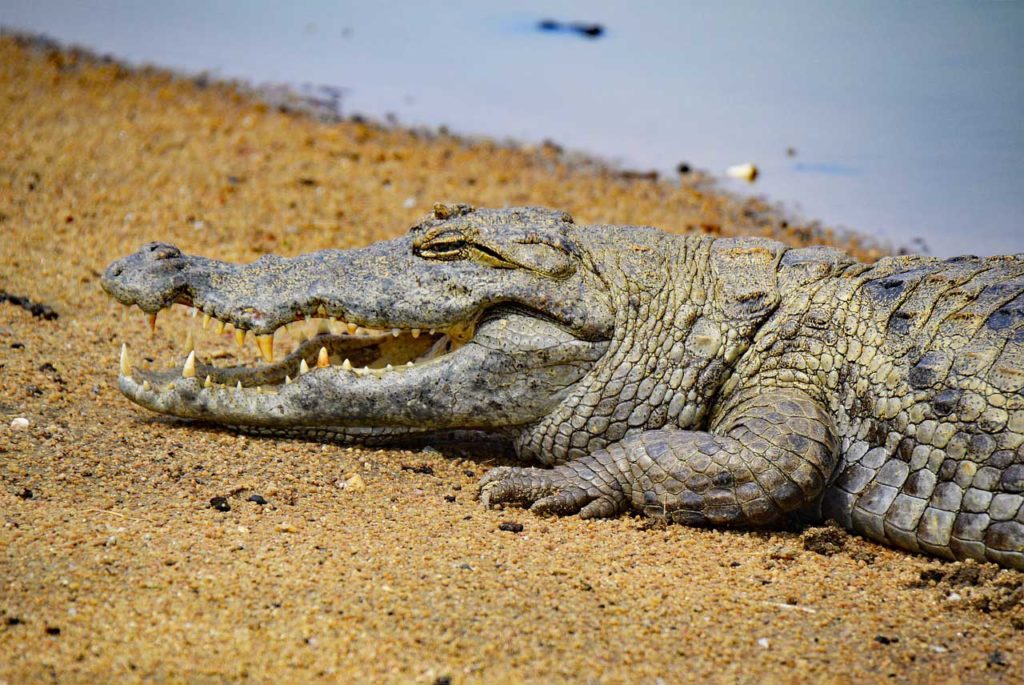 Prempeh II Jubilee Museum
It hosts the origin of the Ashanti culture and historical aspects. Despite the small size of the museum, the personalized tour will give you a brand new experience in learning Ghana history.
Cape Coast Castle
The majestic castle located in the heart of town is something that you can't miss when visiting Ghana.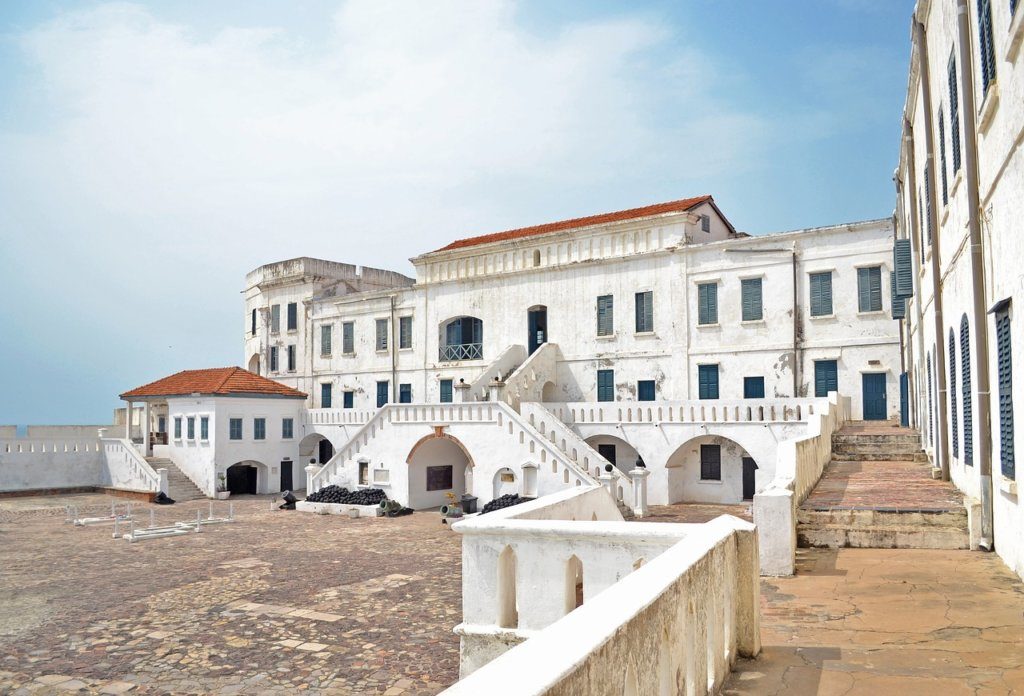 Kejetia Market
One of the most prevalent activities when visiting Ghana is to visit Kejetia Market. The huge market offers you 11,000 stalls which are impossible to completely explore in just a day.
St George's Castle
The former Portuguese trading post is in the Unesco heritage list. Don't miss the opportunity to view it.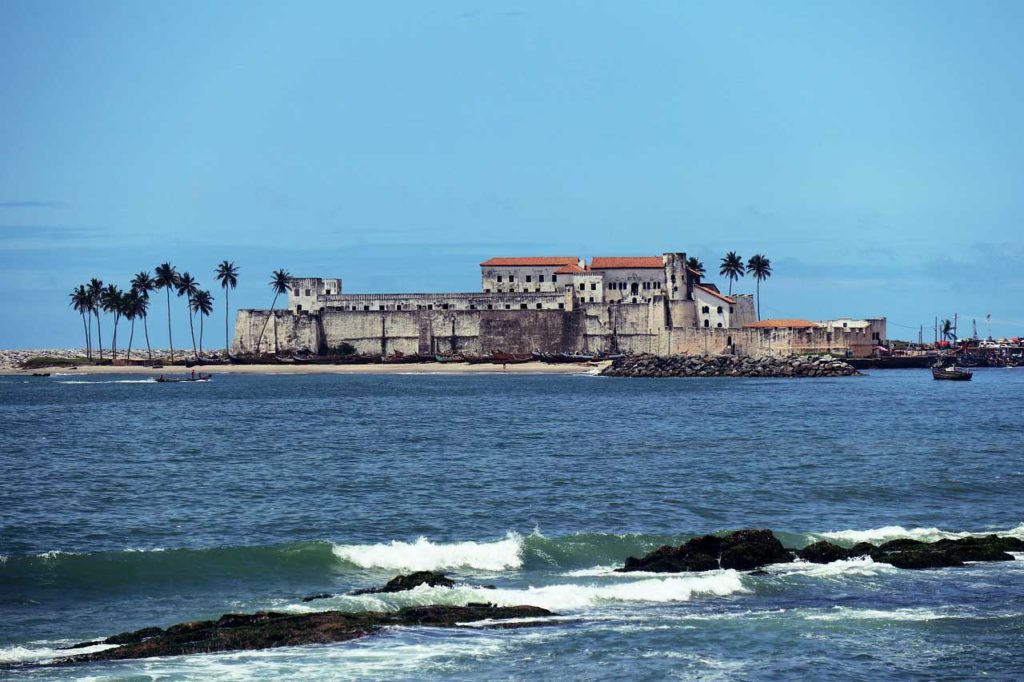 Wildlife Reserve
The holiday destination Ghana has some parks to offer. But as a start, visiting Wechiau Hippo Sanctuary will be an excellent choice.
Best places to visit for nature and wildlife on your vacation in Ghana
Bia National Park
Located in the western region of Ghana, the park boasts the rare mammal's varieties and different birds species. There are over 100 different species of birds, chimpanzees, elephants, and many more.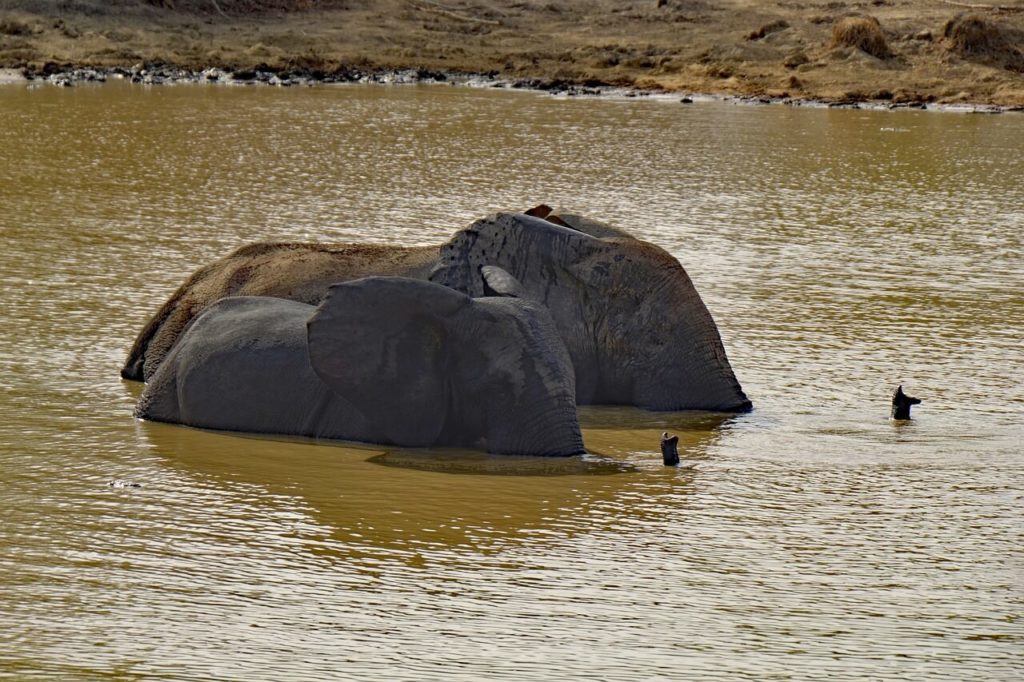 Bui National Park
It is the third-largest national park in Ghana country. Since it features a lot of river spots, you won't be surprised to view river species revolving around the area. There is a significant number of antelope, monkeys, and birds.
Digya National Park
Digya National Park hosts the sites that large elephant population with other fantastic views from crocodiles, otters, various species of birds, and many more.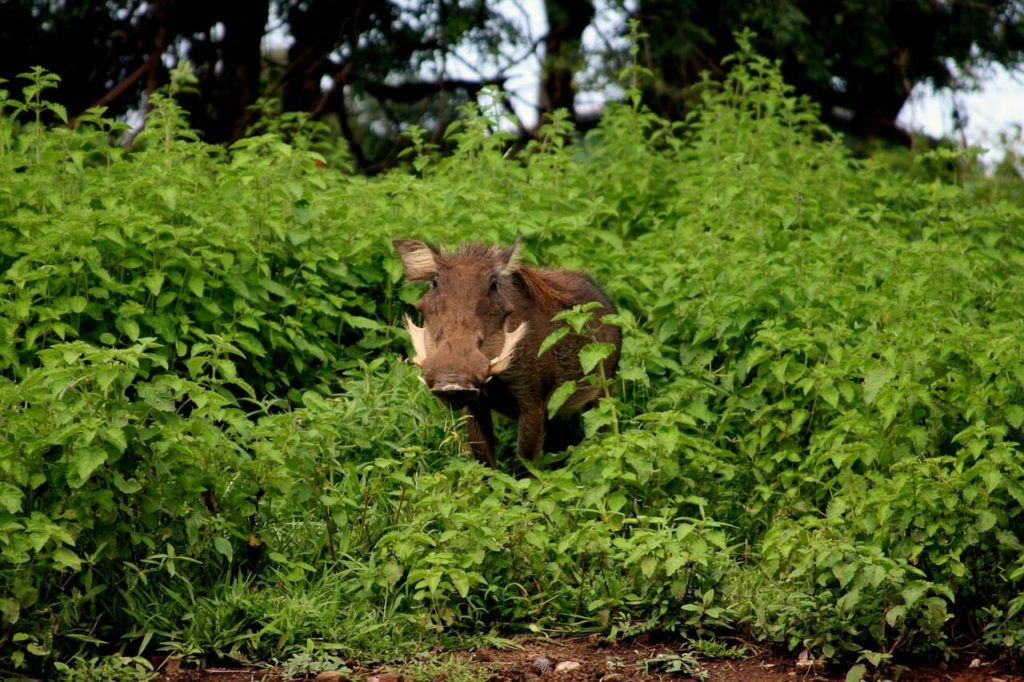 Nini Suhien National Park & Ankasa Resources Reserve
Ankasa Resource Reserve and Nini Suhien National Park are popular because of its rich biodiversity. You can easily spot Diana Monkey and over two hundred species of bird. Enjoy the rivers and waterfalls, as well as the sightseeing of the magical creatures on earth.
Kakum National Park
Kakum National Park is too good to be missed because it presents the distinct species of fauna, flora, and animals. Capture the fantastic sights of Diana monkey, African elephant, duiker, birds, and many more.
Kyabobo National Park
Kyabobo National Park is a wonderful park with its wildlife including five hundred types of butterflies, over two hundred bird species, and mammals like buffalo, leopards, elephants, monkeys, and bushbucks.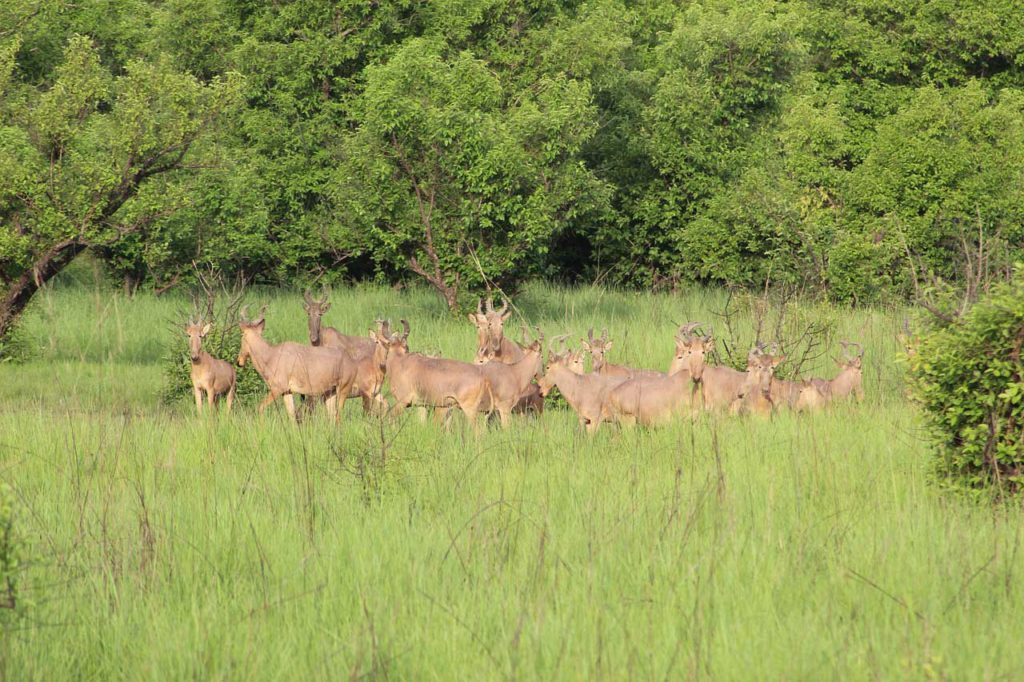 Mole National Park
Mole National Park comes with style and wonderful wildlife. the savannah woodland accompanied by the forests and waterways.you can easily spot diverse animals including buffalo, hippos, elephants, lions, leopards, as well as other plant varieties.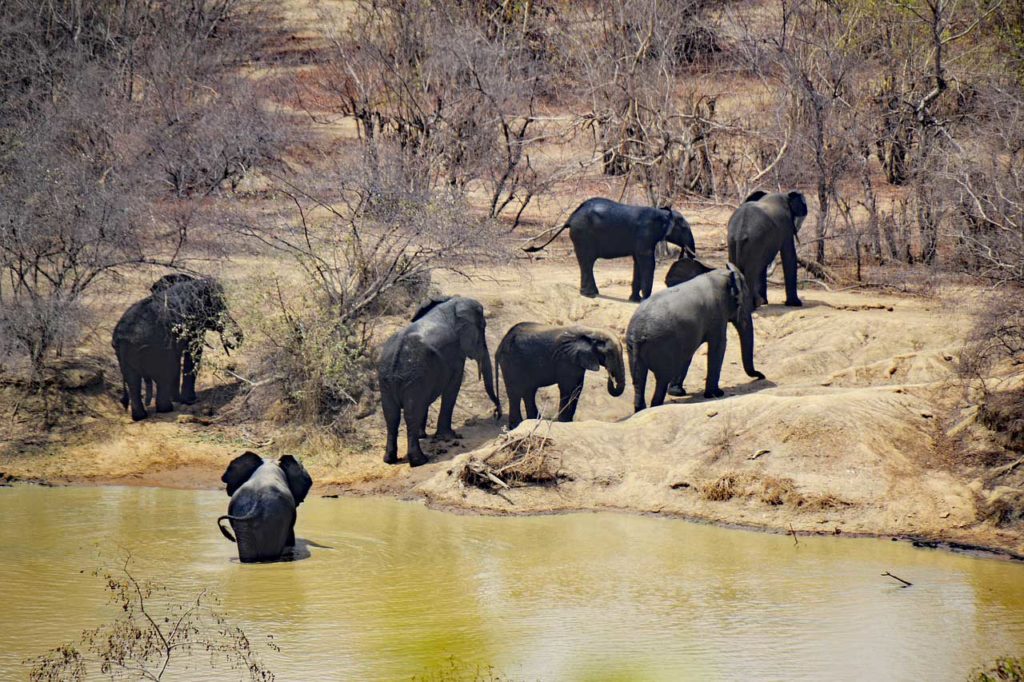 Asubima Forest Reserve
Asubima Forest Reserve hosts wonderful programs like nurseries, plantations, and many more. the local farmers take part in the organizations. If you are interested in nature and willing to protect it, you could join their programs.
Discover the holiday destination Ghana's major cities on your vacation in Ghana
Here are Ghana's cities that you won't want to miss:
Accra
Ghana's capital city. The popular Ghana tourist destination boasts nightclubs, monuments, and hotels. It is also one of the most populous cities with a lot things to do in Accra to offer.
Kwame Nkrumah Mausoleum is one of the first things to visit in this City. Don't forget to pay a visit to Independence-Arch, Artists Alliance Gallery, Oxford Street's Global Restaurants, Makola Market, National Museum of Ghana, W.E.B Du Bois Memorial Center, Labadi Beach, Bojo Beach, Kokrobite Beach and Boabeng Monkey Sanctuary.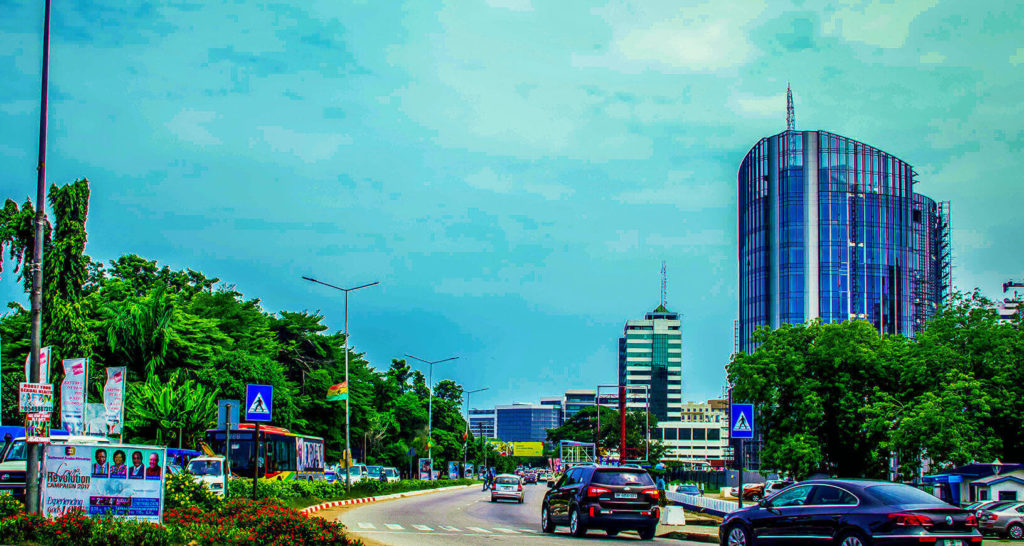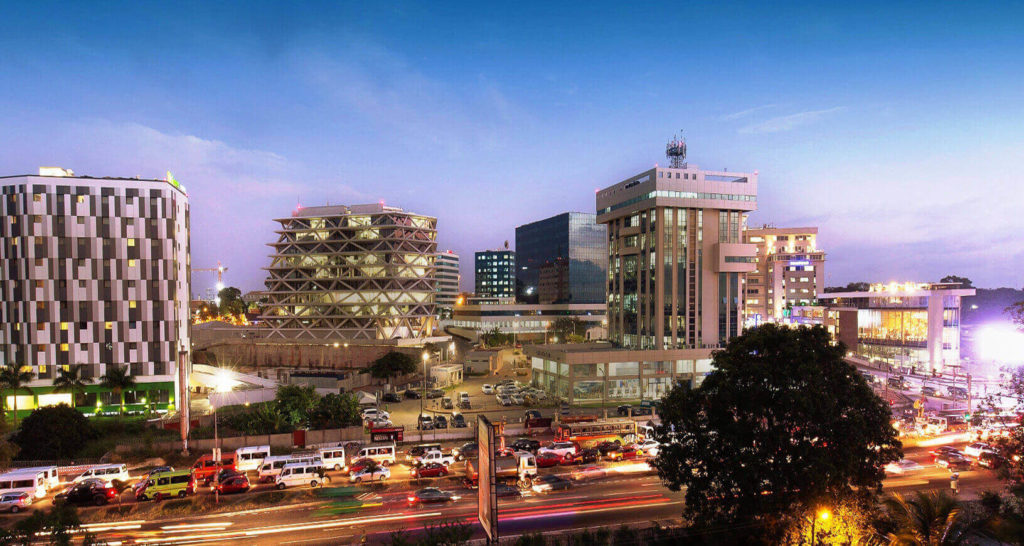 Kumasi
Kumasi boasts the historical aspects of Ghana. It is the home of hat museum, Fort Kumasi, Kintampo Waterfalls, as well as Kumasi Cultural Centre.
Sekondi and Takoradi
These are the names of the twin cities. It is popular because of its commercial and industrial hub offers. However, what makes it a popular Ghana travel tourist destination is its beautiful beaches and routine street carnival events.
Best places to visit for nature and wildlife on your vacation in Ghana
The lowland country offers nature lovers with its beautiful hills on the esatern border site of the country. Besides the forested hills, it also features tons of streams and rivers. No wonder one of the most favorite activities conducted by local is camping and relatable outdoor activities.
Ghana also has abundant plants and animals. The amazing African mahogany and silk cotton trees are easy to find there. The animal life is wonderful so that the habitats are a wild hog, antelope, monkeys, hyena, leopard, buffalo, and many more.
Activities of the holiday destinations in Ghana
The holiday destination Ghana is popular because of its shopping and leisure experience. The locals are skillful and have many talents. It is not surprising to spot many wonderful hand-made souvenirs that you can pick to get home. Towns have ample markets where you can find a lot of stuff to bargain. the good thing here is that the shopping centers start as early as 9 A.m. and close at 9 p.m.
Accra's Makola market has a selection of crafts and clothes, wood carvings, jewelry, pottery, and so on. Besides, Kaneshi market is also a great spot to bargain similar items. Whether you go to Accra Mall or others, you will find a lot of interesting stuff that you have never seen before.
Speaking of Ghana travel and leisure time, you can find many streams and rivers based activities from camping, fishing, kayaking, and so on.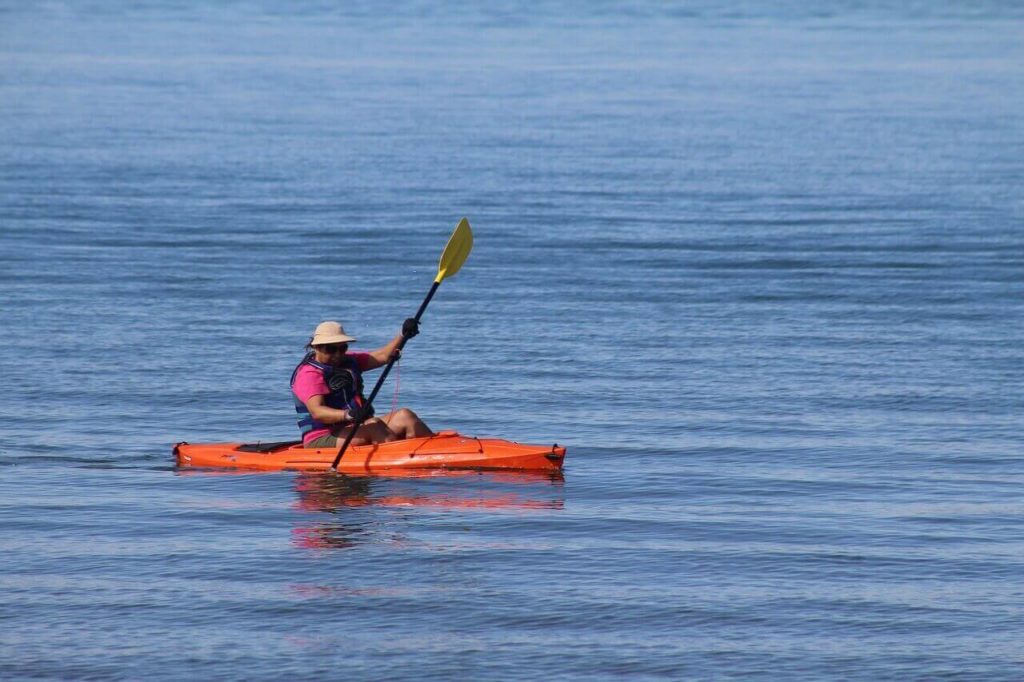 Food & drink of holiday destination Ghana
Local Ghanaian foods are abundant. Most of them are affordable. The good thing here is that you can get the local dishes in almost every corner of the street. There are also thousands of food stalls you can find in many cities. However, you will need a thicker wallet if you want to eat international dishes. The most popular international foods come from Japan, China, Lebanon, and European countries. Here's a list of the best restaurants in Accra.
Many local cuisines are fried, boiled, or grilled. The most favorite ingredient is hot pepper, which explains why you will see much spicy Ghanaian foods. Some foods to try are Chichinga, Kelewele, Red Red, Fried Rice, Jollof Rice, Waakye, and many more.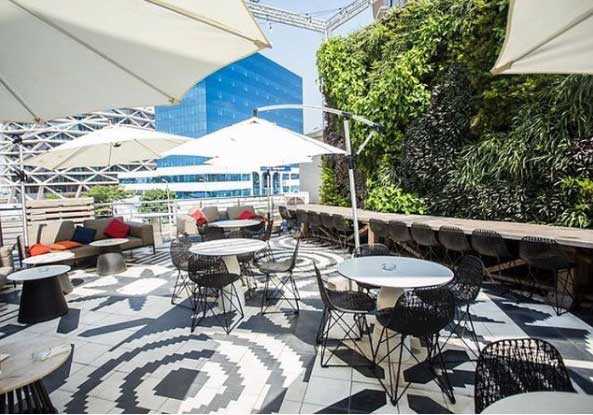 Best time for visiting the holiday destinations in Ghana
holiday destination Ghana is a tropical country wherein the eastern coastal sides are warm and dry. Meanwhile, the south-west areas are hotter and more humid. In the north, it tends to be hot and dry. Overall, the climate in Ghana is warm. That makes Ghana travel an all-year-round visitable tourism destination.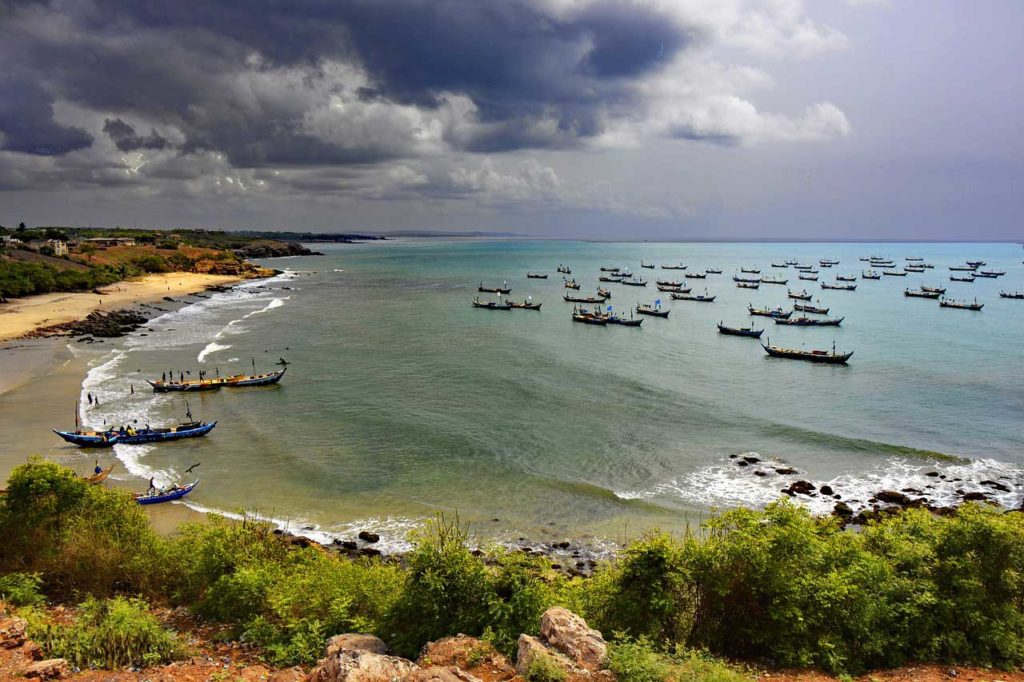 How to get to your holiday destination Ghana
Accra Kotoka International Airport (ACC/DGAA) | Arrivals and Departures.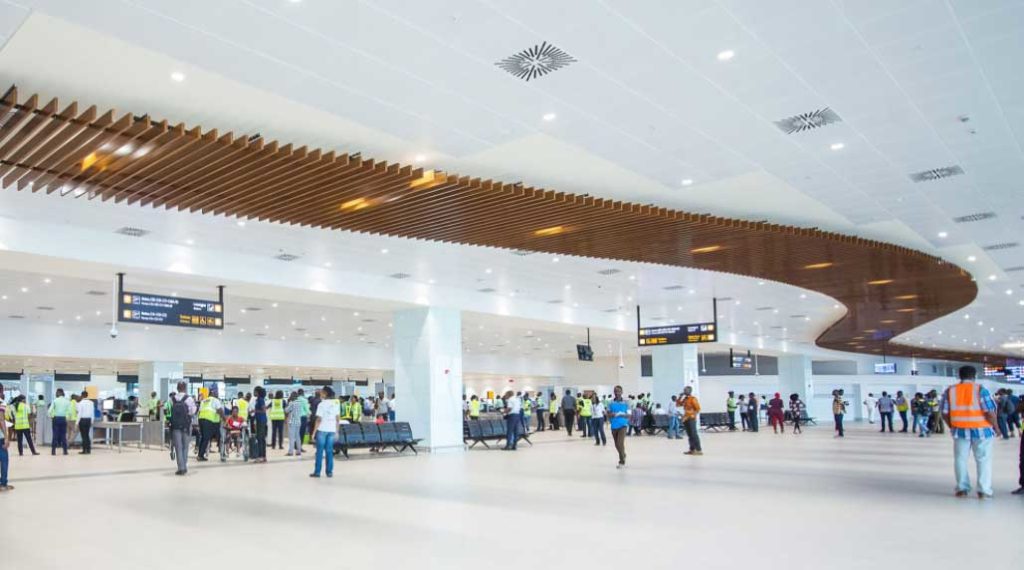 Travelling in Ghana: Bus, train, and flights
By Plane
Kotoka International Airport at Accra handles all the international flights. So, you will likely depart and arrive at the same international airport for Ghana Travel. The lowest Ghana travel fares to Ghana outside of Africa are from London. Finding domestic and cheap flights to Ghana is easy.
By Train
There is no international rail connects. Meanwhile, there are no rail links within the countries as well. So, it is not possible to get around Ghana on the train.
By Bus
It is possible to Ghana travel with the national bus company called State Transport Corporation.
Accra Bus Rapid Transit (BRT)
Scania is rolling out a complete Bus Rapid Transit (BRT) system in Accra.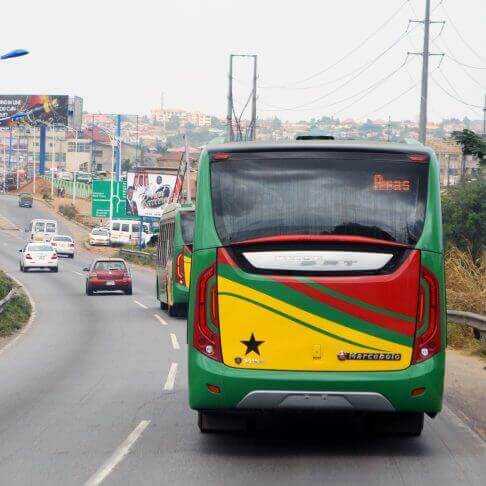 Entry requirements of holiday destination Ghana
Upholding entry requirements before proceeding your Ghana Travel is very important.
If you come from these countries, it is free to attain Ghana visa: ECOWAS countries, plus Botswana, Egypt, Kenya, Lesotho, Malawi, Singapore, Swaziland, Tanzania, Trinidad and Tobago, Uganda and Zimbabwe.
If you come from other countries, there are two possibilities: 1) granting visa on arrival, 2) granting visa before arrival. You will want to contact your Ghana Immigration Service to see the details. Of course, an active passport is required for your identification.